UPCOMING EVENTS RECOMMENDED BY LORIEN
Dear MUFON Members and Website Visitors,
Please support the following events. There are many conferences, expo's and workshops to choose to attend these days. I try to pick the BEST of the BEST – where you will either LEARN A GREAT DEAL (and not necessarily from the speakers!) about the "TRUTH".
See you at the next conference!
Peace, Lorien
UFO CON 2017 – Holiday Inn, So. San Francisco
The fourth UFO CON will take place on March 24, 25 & 26, 2017 in South San Francisco, California at the Holiday Inn, 475 So. Airport Blvd., So. San Francisco, CA. Tickets are $109-$119 for the weekend through March 21 online; $135 at the Door.
Speakers will begin their presentations at 9am Saturday and 8:30am Sunday. There will be 6 speakers per day. The presenters are: David Adair, Lorien Fenton, Doug Hawes, Nadine Lalich, Melinda Leslie, Mark McCandlish, Samantha Mowat, JoAnn Richards, Lee Shargel, John Desouza, Douglas Taylor, Jason Quitt, and many Workshop Presenters!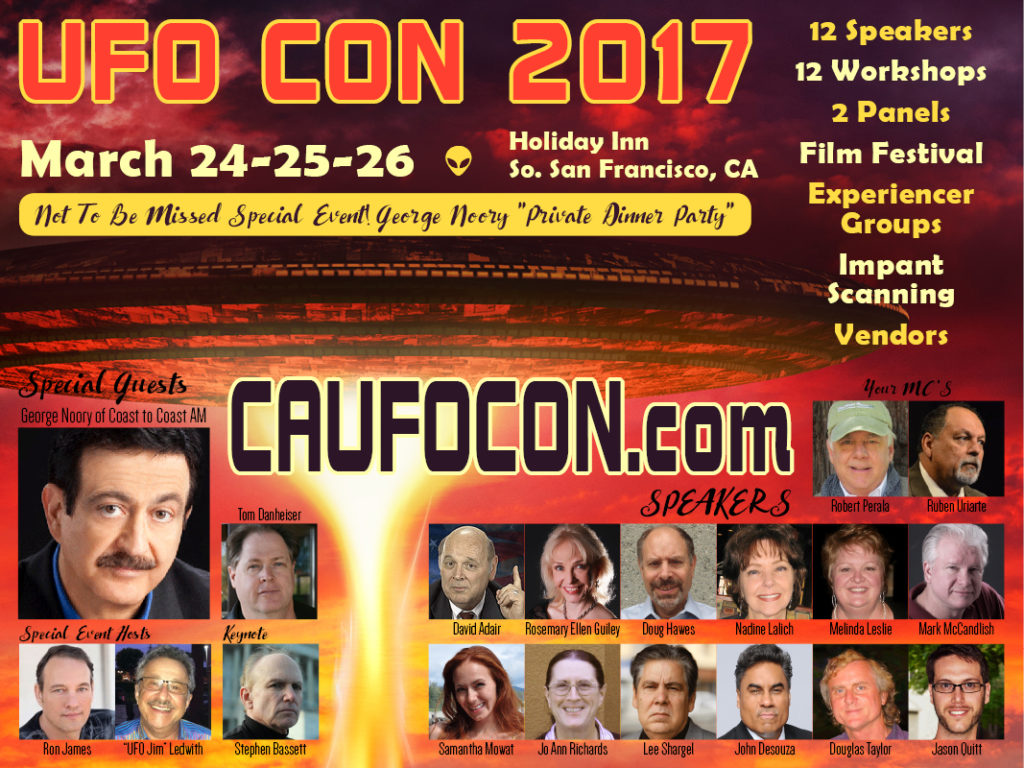 CONSCIOUS LIFE EXPO – Hilton Hotel near LAX
Broadcasting Saturday, February 11th from the Ivolve TV Area
Lorien is Speaking – See schedule for details on the website – Sunday, February 12th at 5pm

Lorien will be Broadcasting LIVE from INTERNATIONAL UFO CONGRESS, February 15 through 18; Wednesday night LIVE SHOW on Inception Radio Network and Thursday, Friday, Saturday, daily from 2-6pm, LIVE ON Inception Radio Network and Revolution Radio.


Lorien will be appearing at UFO CON 2017 on Sunday, March 26th as part of the TRANSCENDING REALITIES TV Show Panel.