MEETINGS "ON DEMAND" & STORE
Our Store Items Will Be "On-Line" Soon!
If you missed any of our meetings, you will be able to stream them on demand here soon!
---
PLEASE LISTEN TO THE LATEST INTERVIEW WITH MELINDA LESLIE RECORDED MONDAY, JUNE 24th ON THE FENTON PERSPECTIVE ON REVOLUTION RADIO AT HTTPS://FREEDOMSLIPS.COM
SHOW RECAP:
The document leak commonly referred to as the "Wilson document".
Melinda's involvement in what she calls document-gate.
The background story and up to the minute developments.
Her take on why these documents matter to ufology and what the possible motives were for their being leaked.
DOCUMENTS DISCUSSED ON THE SHOW:
"Alien Autopsy" – https://m.imgur.com/a/7D5xIGk
"Core Secrets" – https://docs.google.com/document/d/178CM5pfhSDKwhK28TVqTIFosV7ZfNZfyQs5Is1-EYYU/mobilebasic
---
THIS IS OUR FIRST ON-DEMAND VIDEO! We will be charging a small fee in the future… but for now ENJOY Melinda Leslie's presentation from August, 2018!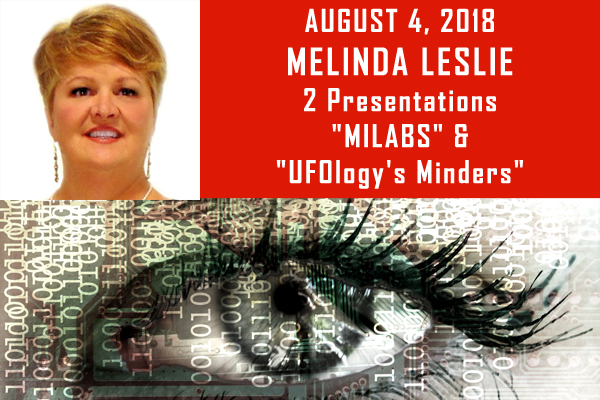 UFOlogy's Minders: The Management and Manipulation of Disclosure

Melinda will be giving an updated presentation of her FABULOUS lecture at UFO CON last March – so much has happened since then! Melinda (and Lorien) communed with the people "behind the current disclosure" at a conference. Melinda has had several conversations with persons involved with TTSA/AATIP, and she has information on several other new developments in the arena of Disclosure that no one else has!
This presentation is a primer for everyone who wants to know who is doing the "managing and manipulation" of Disclosure and what this new release of information is really all about. You will not hear these truths at other events – so don't miss it!