JOIN US FOR OUR NEXT 2019 MEETING
JULY 13, 2019 - 9th ANNUAL MUFON "BROWN BAG" PICNIC AND UFO SKYWATCH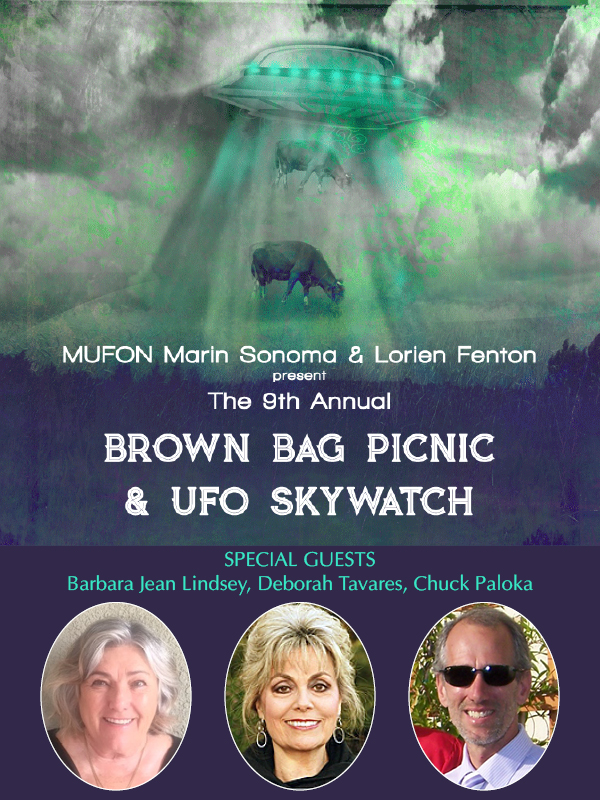 WHEN: Saturday, July 13th
WHERE: Sugarloaf Ridge State Park, Kenwood, CA
2605 Adobe Canyon Rd, Kenwood, CA 95452
( https://sugarloafpark.org )
Upper Group Day Use Area (see map below)
DOWNLOAD BROCHURE OF PARK HERE

TIME: 4:30 pm to 10:00 pm
TOTAL COST: $20.50 OR $23 Adult OR $18.50 OR $21 Senior (see below)

— $10.50 Per Person MUFON FEE IN ADVANCE THRU PAYPAL (below) OR $13.00 AT THE PARK. Please bring exact change.

— PLUS State Park Parking Fee at $10 Adult/$8 Senior – Per Car – PAY WHEN ENTERING PARK. SUGGESTION: Carpool from a nearby shopping mall lot, carpool parking lot, etc. to save money.


Sorry, but there are currently no tickets for sale. Please try again later.



SPEAKERS: DEBORAH TAVARES & BARBARA JEAN LINDSEY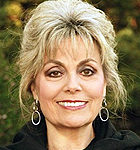 DEBORAH TAVARES of StopTheCrime.net and PrimaryWater.org has countless YouTube videos and tirelessly researches documents.  Deborah is known for her direct activism and a leader in speaking the truth and addressing the realities our world faces. Known for her zealous commitment to strict reliance on "the documents" she exemplifies what it means to be a warrior for TRUTH like no other.
She and her husband, Lou, are 3rd generation builders, land developers and have been self-employed in a family operated business for over 30 years.  Much of her work specialized in in-depth research, including Environmental Impact Reports and Department of Real Estate subdivision requirements as well as virtually every aspect of the entire construction build-out to completion. During this process it became evident to her that property ownership and land use rights were continually subject to insidious regulations, increasing constraints and ever greater limitations on land and water use.
Deborah has seen first-hand the effects of how governments-in-name-only continue to perpetuate lies such as the notion that corporate governments represent the people, and that we have scarcity of resources or that Climate Change is based on "real science". Deborah has been appalled to watch not only her own community, but every corner of the world experience devastation and destruction as communities are decimated by weather weapons such as fires, floods, coastal storm surges artificially created, and atmospheric aerosol spraying, all under the name of "climate change".  The diabolical use of these silent weapons as warfare systems causes economic bankruptcy, mass migration, death and more.  Deborah discovered that many non-profits, NGO's, foundations, utilities, banking institutions, all local, state, federal government agencies have conspired against the people.  These corporate agencies posing as governments have adopted policies that are creating worldwide disruption and dismantlement. The United Nations Agenda 21 and 2030, UN Sustainable Development Goals, the World Bank, the IMF, the Federal Reserve, and the International Bankers have hijacked the world's economies and "we the people" are being exterminated.  Genocide plans are premeditated murder policies that the corporate government constructs are hastily and secretly deploying to extinguish all living creatures and destroy all that is good and decent.
Deborah has also been an outspoken voice to raise awareness about Targeted Individuals (TI's), and has interviewed many TI's over the years to help expose these horrific acts of domestic and international terrorism.  Criminal gangs have infiltrated most communities, worldwide, by using gang stalking teams to stalk, track, bully and emotionally devastate their chosen victims.  These criminal gangs use sophisticated weapons to target and harass, do home invasions, character assassinations and traumatize their targeted victims. These directed energy weapons cause severe pain, sleeplessness, isolation, homelessness and even death.  Please watch the YouTube video "My  Experience as a Targeted Individual" by Myron May, who is deceased.  (Watch Part 1 and 3).
Deborah became a vocal and active opponent of SMART METERS and began her work as an activist while attending countless city, county and public utility meetings.  She is currently heard on national and international radio shows as well as all forms of media coverage. She has made numerous YouTube videos, including Who's Running America, Creation of the Birth Certificate Trust, Ted The Terrible Turner, Coastlines Under Attack, Worldwide Space Based Weapons. Primary Water Explained, Water Wars Stealing Water for Profit and Power, the Cooking of Humanity, Kill Cities by Rothschild and Rockefeller, Accounting Firms "Bankrupting" All Cities, and many more.
Deborah also has a variety of websites, which include many source documents:
Stopthecrime.net
Primarywater.org
RefuseSmartMeters.com
SmartMetersMurder.com
ToxicSky.org
ToxicDrinkingWater.org
StopTheCrime.net is a valuable resource and everyone is invited to download and distribute material from any of Deborah's sites.
One of her deepest hopes is to help others navigate through a world that has been indoctrinated so people accept living in a "false reality". Meanwhile, the Elite Controllers continue to force people off their land, steal, pollute, ration all natural resources and kill off the populations.
Deborah uses the term "Truth Trauma" because it sums up what it can feel like to bravely face the onslaught of what has been set upon mankind in order to control every imaginable aspect of our lives, even to the point of ultimately destroying humanity as we know it.
DEBORAH'S PRESENTATION – All Things Deborah Shares and the 5G Roll-out

BARBARA JEAN LINDSEY is an internationally acclaimed psychic, author, spiritual teacher and inspirational speaker.  She is a Certified Fire Walking Instructor, Certified Medical Hypnotherapist, Qui Gong Medical Practitioner, Level II Reiki Initiate, ordained 25-year Interfaith Minister, Certified Hospice Caretaker and Sister of Avalon.
In 1989, Barbara Jean had an extraordinary Near-Death-Experience; after full-body channeling an ancient Egyptian being, her lungs collapsed, killing her in front of a live audience. Over the next few days she fought for her life (on the physical plane, spiritual plane and beyond). Barbara Jean's story, journey and transformation are chronicled in her autobiography, "Dying for the Light," and her latest book, "Ambassador of the Light," an innovative guide in the search for truth and knowledge of our ancestral galactic connections.
Now on her 4th consecutive year, Barbara Jean hosts the weekly "Cosmic Oracle Show" on Revolution Radio, http://www.freedomslips.com every Friday from 5:00PM -7:00PM, PT, where listeners who have experienced something beyond themselves; from the Extra-Terrestrial (UFO and ETS) to the Spiritual (OBE's and Altered States) can call in and share their stories. Barbara gives free psychic readings to callers.
She is the Dean and Founder of Esoteric University, an online mystery school for metaphysical studies (www.EsotericUniversity.com)  www.Facebook/EsotericUniversity. Barbara Jean has sponsored and facilitated the annual "Heart of the Cosmic Woman Conference," a gathering of women that empowers, inspires and heals women through celebrating the Goddess for over 15 years.
Barbara Jean has been a professional psychic and mentor, since her NDE over twenty-five years ago and is currently available for private readings via phone or Skype. She currently lives with her son, daughter-in-law and grandson in Altadena, California, where she pursues her passions in the arts, history, UFO and ET research and antique collecting. And, she still loves nachos. www.BarbaraJeanLindsey.com
BARBARA'S PRESENTATION – A Practical Application of Truth for Experiencers
THE "COSMIC CAFE" EXPERIENCERS GROUP is a friendly collaborative sharing space for everyone who has had an extraordinary experience whether it be contact with Extraterrestrials (ET'S), Unidentified Flying Objects (UFO'S), Non-Human Intelligence (NHI), (Unexplained Aerial Phenomena (UAPS), Non-Human Intelligent Beings (NHIB), or during an OBE or NDE meditation or spiritual practice to share their stories. Through connection and acceptance, we will dispel fear and isolation and open the door for everyone. Need not to have an experience to attend but be willing to support those that have stories to share.
"SKYWATCH": With CHUCK POLOKA and DENNIS (our man of mystery)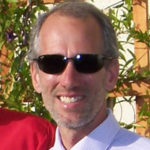 What better person to lead our Skywatch than Chuck Poloka who has a truly amazing account of having escaped death three times due to precognitive visions. His account of having encounters with extraterrestrials as a child is also captivating.
WHAT TO BRING
A comfortable folding chair! There are picnic tables for eating dinner, we will set up folding chairs fro the experiencer group and skywatch in grassy area near picnic tables.
Sun Umbrella (might attach to picnic table? Your chair?).
Jacket, Hat, Shoes and Socks for later in the evening in case you get cold (it will probably be quite pleasant after sunset, but you never know…)
Your "Brown Bag Dinner" AND utensils, napkins, condiments, etc.; everything you'll need to enjoy your dinner. Please bring a small garbage bag to load your trash into – and then use park trash can or "carry it out" with you.
Your favorite beverage.
Night Vision Goggles if you have them.
SCHEDULE
4:30 pm: Arrive at Day Group Area, check-in, get set up and ready to eat.
4:45 pm: Enjoy our meals and chat.
5:15 pm: Speakers begin their presentations.
— 5:15-6:10 DEBORAH TAVARES – "All Things Deborah Talks About" and the 5G Roll-out
— 6:15-6:45 BARBARA JEAN LINDSAY – A Practical Application of Truth for Experiencers
— 6:45-8:15 BARBARA LEADS "THE COSMIC CAFE" EXPERIENCERS GROUP
8:15 pm: Quickly clean area and pack up cars so leaving is "instant". Move chairs to "Skywatch" area.
8:30 pm: Night Vision Skywatch.
9:45 pm: Pack up chairs and say good byes.
PLEASE NOTE: We have to be exiting the Park at 10:00  pm.
10:00 pm: Caravan to Denny's Restaurant in Petaluma, CA for coffee for your drive home.


4986 Petaluma Blvd N, Petaluma, CA 94952
MAP


DIRECTIONS
Double click for larger image.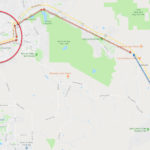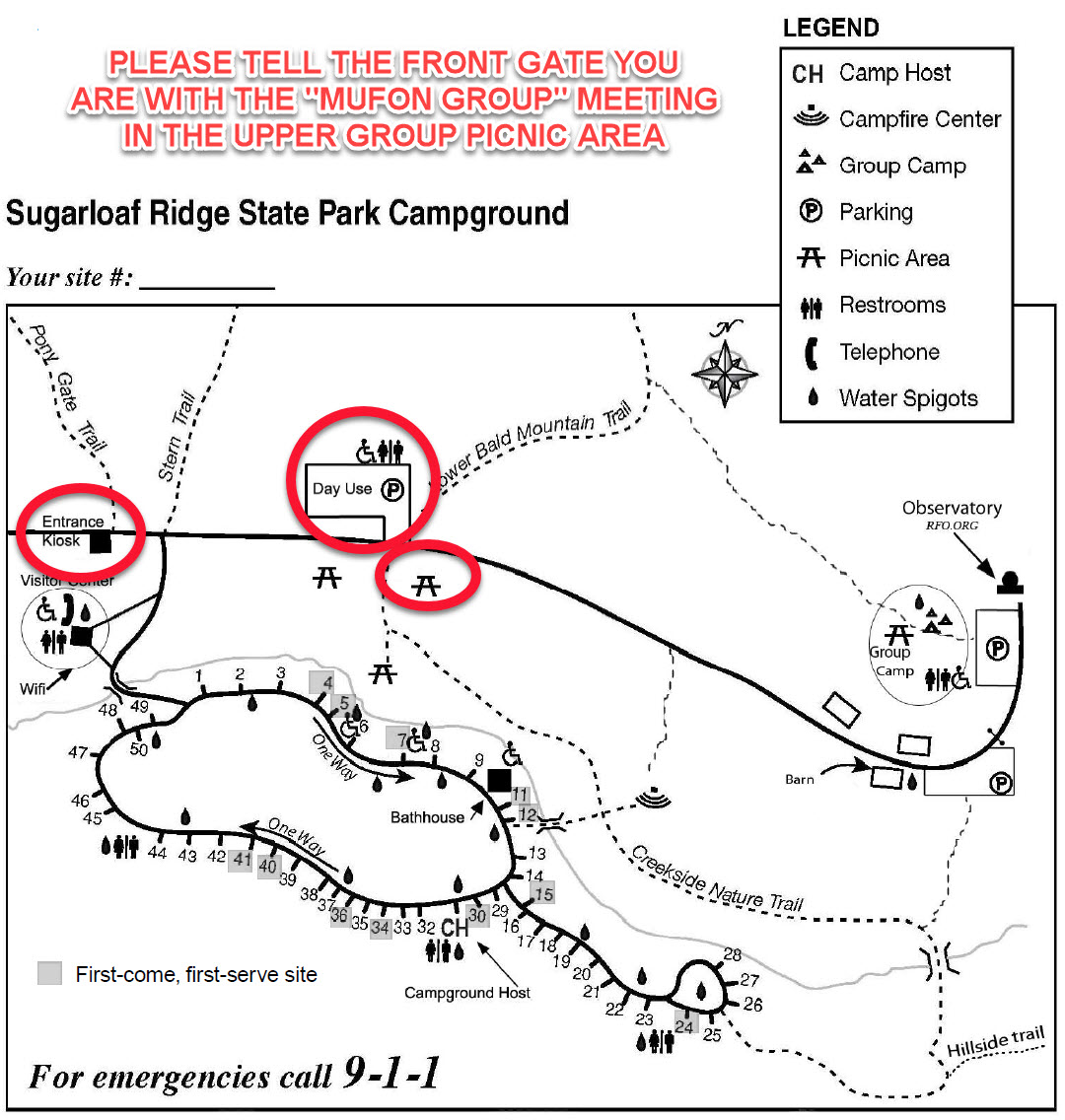 UPPER DAY-USE PICNIC AREA: The upper day use site includes 10 picnic tables, and several small and one large bar-b-ques. The upper day use picnic area is across from the main day use parking lot and has a mix of shade and sun. Some of its tables are accessible. The Reservation is valid from 8 am to 10 pm.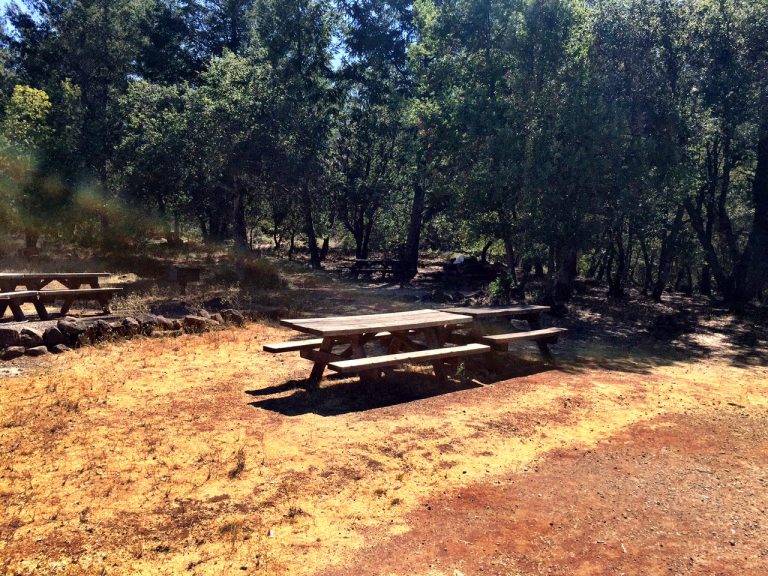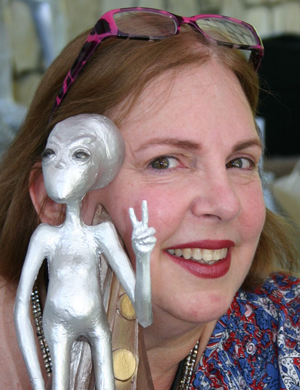 Lorien Fenton
Radio and TV Personailty
4 HOURS OF LIVE BROADCASTING! Listen to Lorien on Mondays on Revolution Radio – THE FENTON PERSPECTIVE at 5pm PT; and on KCOR on her new show The Fenton Files – at 8pm PT.