JOIN US FOR OUR 2021 MEETINGS
IN PERSON MEETING FEE: $10 for non-MUFON Members / $5 for MUFON Members (please bring your MUFON membership card)
MEETING TIME: 2:30pm

During our "GOVERNMENT LOCKUP" of the American Mind Controlled "Pod People", our online price per meeting is based upon membership rates. Current "online" meeting rate is $3.50 per month. Special Events (July Skywatch, October's Michael Schratt: Live and in Person, and December X-Mas Party) are different fees.

NOVEMBER 6, 2021 - JERRY YUSKO: "1st Contact: Be Careful What You Wish For"
Presentation Description Coming Soon!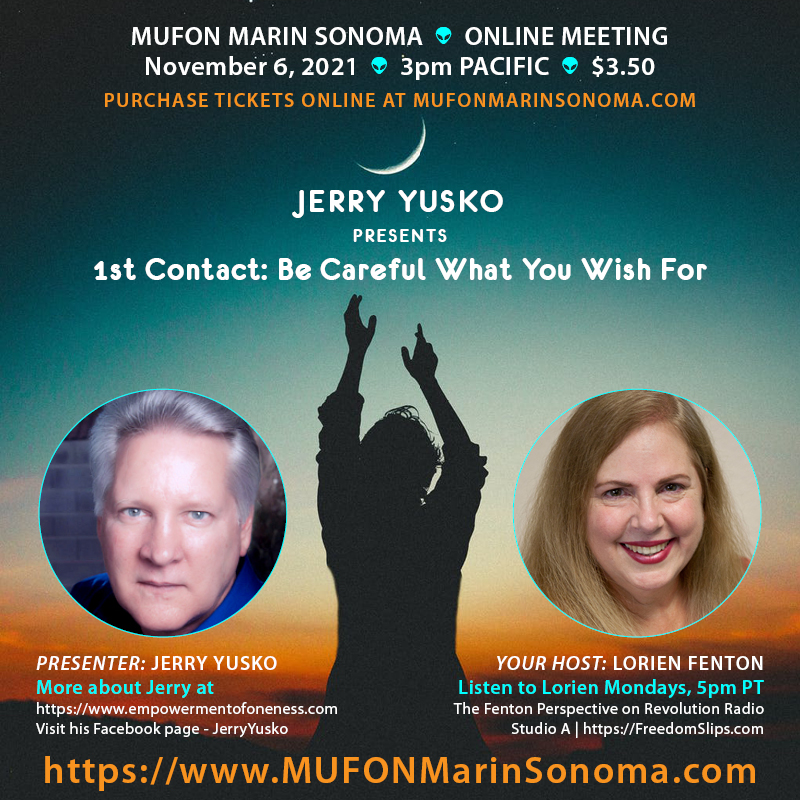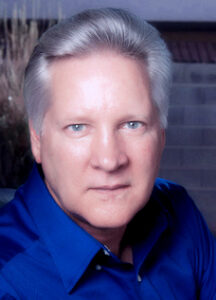 JERRY YUSKO
From early childhood, Jerry had experiences with both extraterrestrial and angelic beings. Because of his interactions with these different types of beings, Jerry learned to utilizes the lessons from his encounters to help other experiencers understand their gifts; helping them become empower as a result of their contact.
Jerry was born an empath with intuitive abilities. As an empath, Jerry uses his feelings to guide him in the treatment of each individual. As an intuitive, Jerry uses his knowledge to assist clients in mending of their overall physical well-being by reading their energy and delivering "pertinent information" to help them understand their purpose as an experiencer.
He's able to provide a clear picture as to his client's (both experiencers and non-experiencers) current state of body, mind and spirit. This helps him in the process of reconnecting clients back into a better state of well-being.
Jerry is also a delegate and representative of the human race on several extraterrestrial councils. Because of his early contact with extraterrestrial and angelic beings, Jerry continued to this day to work with different Extraterrestrial races, as well as races from alternate timelines.
Website: https://www.empowermentofoneness.com
Email: ETContact2021@gmail.com
Facebook: JerryYusko
DECEMBER 4, 2021 - 11th Annual MUFON UFO Holiday Potluck Party & "Green Alien" Gfit Exchange

POTLUCK DINNER STARTS AT 6pm
Everyone brings food to share and a "gift" – ALWAYS FUN!
TICKETS: $15-$20-$25
CLUBHOUSE – Cottages of Petaluma
576 N. McDowell Blvd.
Petaluma, CA 94954
"Sign up sheet" to bring a "side dish"

HERE
PLEASE NOTE: All food needs to be cooked and ready to eat. Please bring serving utensils and a way to transport your dirty dishes home. (The kitchen is not available.)
Lorien will provide:
Turkey
Vegetarian "Turkey Loaf"
Cornbread & Regular Stuffing
Cranberry Jelly (organic and old style!)
Pumpkin Pies
Organic Starbucks Coffee / Hot water for Tea
Please bring your own drinks and tea bags  if not a coffee drinker.
'Green Alien' Gift Exchange!
YES! The wild, and now infamous, Green Alien Gift Exchange is happening! Please bring a used gift that falls into the categories of: Aliens, UFO's, Consciousness, Conspiracy, Technology, etc. Please wrap your gift so as to camouflage it, so the person who's picking the gift has a hard time figuring out what it might be.
EVENING SCHEDULE:
6:00pm – Dinner Begins… Sign up to bring a Dish to Share ABOVE
6:30pm – Special Guests tell you of their past year and what's up for next year
7:00pm – FEATURED PRESENTER: TBA (30 mins.)

7:30pm – Dessert
7:45pm – FEATURED PRESENTER: TBA (30 mins.)

8:15pm – 'Green Alien" Gift Exchange
9:00pm – Clean up and Good Night!
OUR FEATURED PRESENTERS: TBA
TICKETS $15 to $25 – On Sale 11/5 – 12/3

PLEASE PURCHASE YOUR TICKET(S) WELL IN ADVANCE AND SIGN UP TO BRING YOUR DISH BY THE 12/3 SO LORIEN KNOWS WHAT FOOD WE ARE MISSING. You will be able to buy your ticket at the door if you let Lorien know ahead of time: Lorien@MUFONMarinSonoma.com.
UPDATE: 10/22/2021
EVERYONE: All of the food products I need to purchase for the party have gone up 50%-100% (see example of Turkey below). Don't forget, there is tax too… The Turkey (see below) and veggie loaf has almost doubled in price! Veggie loaf: $39.95 to $69.95. I can't afford to cover the cost personally. So, please get your tickets ASAP and give what you can.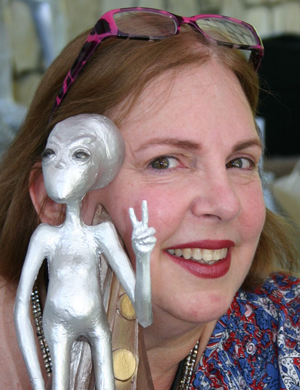 Lorien Fenton
Radio and TV Personailty
Join
Lorien on Mondays on
Revolution Radio
–
THE FENTON PERSPECTIVE
5pm PT / 8pm ET.