JOIN US FOR OUR 2020 MEETINGS
MEETING FEE: $10 for non-MUFON Members / $5 for MUFON Members (please bring your MUFON membership card)
MEETING TIME: 2:30pm

During our "GOVERNMENT LOCKUP" of the American Mind Controlled "Pod People", our online price is: $5.50 and meetings start at 3pm PT (unless otherwise noted)

NOVEMBER 7, 2020 - ONLINE MEETING with BOB MCGWIER: Observational Science, UFOs and Experiencers Meet In Modern Technology: SkyHub and More

Join Us ONLINE
Saturday, November 7, 2020 – 3pm PACIFIC
OUR GUEST SPEAKER
Bob McGwier
presents
Observational Science, UFOs and Experiencers Meet In Modern Technology: SkyHub and More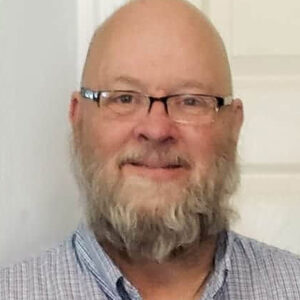 ABOUT ROBERT McGWIER

Robert McGwier is one of the world's top researchers in the field of Artificial Intelligence and has been leading the way using computer technology to help detect UFOs/UAPs in the skies over the United States.
He got his BSEE Electrical Engineering and BS Applied Math from Auburn University, and his PhD in Applied Mathematics from Brown University. McGwier worked at Sandia National Labs in Albuquerque starting in 1977 and was faculty Auburn University 1984-1986, Institute for Defense Analyses, Center for Communications Research from 1986-2011.
Currently, Bob is on faculty at Virginia Tech. He has been with them since 2011 as Professor and Chief Scientist of the Ted and Karyn Hume Center for National Security and Technology. Bob has also founded three companies: Hawkeye 360, Inc, Federated Wireless, Inc., and is the president of the UAP Tracking Network, Inc.
At present time, he is working with Chris Bledsoe, a contactee, by conducting scientific investigations into the "high strangeness" that has become normal in Chris' life.
DECEMBER 5, 2020 - 10th ANNUAL MUFON UFO HOLIDAY POTLUCK DINNER and "Green Alien" gift Exchange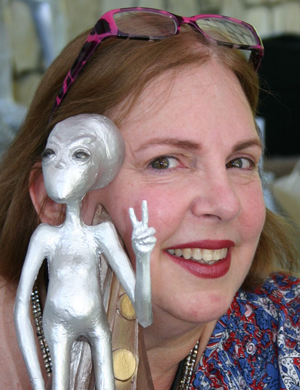 Lorien Fenton
Radio and TV Personailty
4 HOURS OF LIVE BROADCASTING! Listen to Lorien on Mondays on Revolution Radio – THE FENTON PERSPECTIVE at 5pm PT; and on KCOR on her new show The Fenton Files – at 8pm PT.