JOIN US FOR OUR 2021 MEETINGS
IN PERSON MEETING FEE: $10 for non-MUFON Members / $5 for MUFON Members (please bring your MUFON membership card)
MEETING TIME: 2:30pm

Our current "online" meeting rate is $3.50 per meeting. We are starting our online events at 3PM PACIFIC. Special Events (July Skywatch, October's Michael Schratt: Live and in Person, and December X-Mas Party) are specially priced.

DECEMBER 4, 2021 - 11th Annual MUFON UFO Holiday Potluck Party & "Green Alien" Gfit Exchange

POTLUCK DINNER STARTS AT 6pm
Everyone brings food to share and a "gift" – ALWAYS FUN!
TICKETS: $15-$20-$25
CLUBHOUSE – Cottages of Petaluma
576 N. McDowell Blvd.
Petaluma, CA 94954
"Sign up sheet" to bring a "side dish"

HERE
PLEASE NOTE: All food needs to be cooked and ready to eat. Please bring serving utensils and a way to transport your dirty dishes home. (The kitchen is not available.)
Lorien will provide:
Turkey
Vegetarian "Turkey Loaf"
Cornbread & Regular Stuffing
Pumpkin Pies
Organic Coffee / Hot water for Tea
Please bring your own drinks and tea bags  if not a coffee drinker.
'Green Alien' Gift Exchange!
YES! The wild, and now infamous, Green Alien Gift Exchange is happening! Please bring a used gift that falls into the categories of: Aliens, UFO's, Consciousness, Conspiracy, Technology, etc. Please wrap your gift so as to camouflage it, so the person who's picking the gift has a hard time figuring out what it might be.
EVENING SCHEDULE:
6:00pm – Dinner Begins… Sign up to bring a Dish to Share ABOVE
6:30pm – Special Guests tell you of their past year and what's up for next year
7:00pm – FEATURED PRESENTER: TED PETERS (30 mins.)

7:30pm – Dessert
7:45pm – FEATURED PRESENTER: ROBERT PERALA (30 mins.)

8:15pm – "Green Alien" Gift Exchange
9:00pm – Clean up and Good Night!
OUR FEATURED PRESENTERS: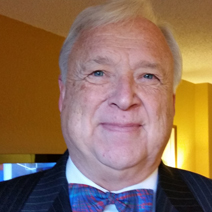 TED PETERS is author of UFOs: God's Chariots? Spirituality, Ancient Aliens, and Religious Yearnings in the Age of Extraterrestrials (Career Press New Page Books, 2014). He is also co-editor of a recent book, Astrotheology: Science and Theology Meet Extraterrestrial Life (Cascade Books, 2018).Ted is a Lutheran pastor at Cross and Crown Lutheran Church and School in Rohnert Park. As a scholar, he specializes in the interaction between science and religion. He is a past MUFON field investigator and once served as MUFON's Louisiana State Director. He currently serves as co-editor of the journal, Theology and Science.  Visit his website TedsTimelyTake.com and his blog post, "Would confirmation of extraterrestrial intelligent life cause a crisis for terrestrial religion?" https://www.patheos.com/blogs/publictheology/wp-admin/post.php?post=815&action=edit.
Presentation: Will UFOlogists and Astrobiologists Dine at the same BBQs?
Renegade scientists among our UFO investigators seek to explain UAP (Unidentified Aerial Phenomena) with the extraterrestrial hypothesis in mind. Within the nest of safe science, astrobiologists believe extraterrestrial life exists on exoplanets but deny that the aliens are visiting here. Both work with a scientific mindset. But astrobiologists shun ufologists. Can we invite both ufologists and astrobiologists to enjoy each other's company at the same barbecue?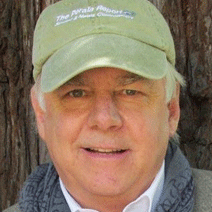 ROBERT PERALA is the internationally acclaimed author of The Divine Blueprint: Roadmap for the New Millennium and The Divine Architect: The Art of Living and Beyond. His lectures and publications include 25 years of research in: metaphysics, spirituality, behavioral science, personal growth, the origin of the soul, Earth based anomalies, extraterrestrial science, and near death experience research.
His humanitarian relief efforts as Director of Development for the United Nations Association, led to him being awarded the prestigious Certificate of Congressional Recognition at Stanford University in 2007 for his support of programs with Adopt-A Minefield and UNICEF.
He is a graduate of the Robbins Research Institute led by America's foremost results coach Tony Robbins. Robert is a sought after radio and television personality and has been featured on: CNN, The A&E Channel, The FOX Network, and many radio programs including Coast to Coast AM.
Presentation: The Divine Blueprint – 20 Years Later
Robert will discuss the differences between his best selling book of 20 years ago and his new edition of The Divine Blueprint. An interesting discussion starting from his profound contact experience, how it lead to the writting of The Divine Blueprint, and his evolution over the years around being a contactee.
TICKETS $15 to $25 –

On Sale thru 12/1



Purchase your ticket at $15, $20, or $25 to help offset the higher price of food for the party. If you can afford to pay a little more we appreciate it!
PLEASE PURCHASE YOUR TICKET(S) WELL IN ADVANCE AND SIGN UP TO BRING YOUR DISH BY THE 12/1 SO LORIEN KNOWS WHAT FOOD WE ARE MISSING. You will be able to buy your ticket at the door if you let Lorien know ahead of time: Lorien@MUFONMarinSonoma.com.
UPDATE: 10/22/2021
EVERYONE: All of the food products I need to purchase for the party have gone up 50%-100% (see example of Turkey below). Don't forget, there is tax too… The Turkey (see below) and veggie loaf has almost doubled in price! Veggie loaf: $39.95 to $69.95. I can't afford to cover the cost personally. So, please get your tickets ASAP and give what you can.
Sorry, but there are currently no tickets for sale. Please try again later.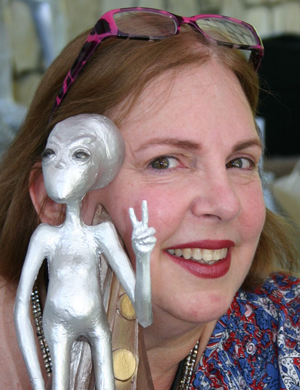 Lorien Fenton
Radio and TV Personailty
Join
Lorien on Mondays on
Revolution Radio
–
THE FENTON PERSPECTIVE
5pm PT / 8pm ET.