JOIN US FOR OUR NEXT 2019 MEETING
DECEMBER 7, 2019 - 9th Annual MUFON UFO Holiday Potluck Party & "Green Alien" Gfit Exchange
​POTLUCK DINNER STARTS AT 5pm
Everyone brings food to share and a "gift" – ALWAYS FUN!
"Sign up sheet" to bring a "dish"

HERE
PLEASE NOTE: All food needs to be cooked and ready to eat. Please bring serving utensils. (The kitchen is not be available.)
Lorien will provide:
Turkey
Vegetarian "Turkey Loaf"
Cornbread & Regular Stuffing
Cranberry Jelly (organic and old style!)
Pumpkin Pies
Starbucks INSTANT Coffee / Hot water for Tea
Please bring your own drinks and tea bags  if not a coffee drinker.
'Green Alien' Gift Exchange!
YES! The wild, and now infamous, Green Alien Gift Exchange! Please bring a used gift that falls into the categories of: Aliens, UFO's, Consciousness, Conspiracy, Technology, etc. Please wrap your gift – if you can – so as to camouflage it, so the person who's picking the gift has a hard time figuring out what it might be.
EVENING SCHEDULE:
PLEASE TRY ARRIVE BETWEEN 4:30pm – 4:55pm
5:00pm – Dinner Begins… Sign up to bring a Dish to Share ABOVE
5:30pm – Special Guests tell you of their past year and what's up for next year
6:00pm – FEATURED PRESENTER: Mathew Derouen (45 mins.)

6:45pm – Dessert
7:00pm – FEATURED PRESENTER: Geraldine Orozco (30 mins.)

7:30pm – 'Green Alien" Gift Exchange
PARTY TICKETS ARE $15

PLEASE PURCHASE YOUR TICKET(S) IN ADVANCE so Lorien can purchase the "Meat and Meatless" dishes, and other goodies, for the Party. The rent for the Senior Center comes out of this payment as well.
Sorry, but there are currently no tickets for sale. Please try again later.
OUR FEATURED PRESENTERS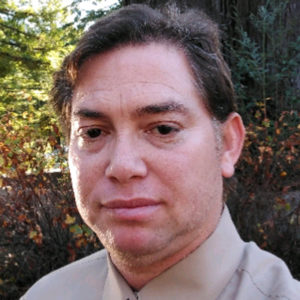 MATTHEW DEROUEN (45 minutes): Matthew was born in New Iberia, Louisiana. He is a USL grad in Economics and Broadcast, Peninsula Law school, low level software engineer, a Technology Consultant, owner of Galactix Studios, and Matlabs Technologies.
Successful tech venture participation:
Getthere.com, the first online travel booking service.
Brience XSLT transformation server, Visto technical writer.
GET: Green Energy Technologies, bioseed to fuel think-tank.
Consultant to Private Mining Ventures in Myanmar.
Consultant to global food distribution technology firm in Australia and coffee cryptokey-based exchange.
Real estate investment and development.
Currently developing acoustic technology for Stratagracci 1, new form of cellphone, and security software for Matlabs.
Besides being a successful entrepreneur, Matthew is a contactee. He will share stories of his encounters and introduce his new book "Sentience". He will cover his own experiences with IFO's – "Identified Flying Objects" – and has video footage to share of an IFO encounter.
He will also cover the technology involved with the IFO's and the origin of robotic entites and species from other places. Finally he will explain the laws needing enactment to resolve public knowledge and involvement in the existing paradigm; in otherwords, how we can achive TRUE DISCLOSE on a global level.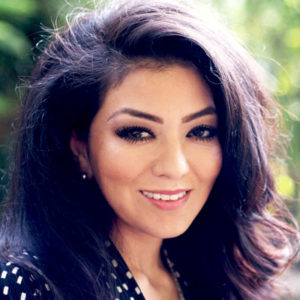 GERALDINE OROZCO (30 minutes): Geraldine provides insight as to how DNA is the currency of the past, present and future and how consciousness plays an important role. A life changing contact experience in 2013 resulted in the activation of psychic abilities. In 2017 she underwent several hypnotic regressions with vetted therapists. Regressions uncovered a life-long history of abduction and participation in human hybridization, with 24 hybrid children as the result. She is now dedicated to the dissemination of knowledge of hybridization programs and the correction of the commonly held dogma of the human genetic timeline, historical record and human structure.
Geraldine is owner of Bay Area Meditation in San Francisco CA. Which specializes in corporate wellness programs for Silicon valley tech giants including: Google, Facebook, Instagram, Square, Procepts Biorobotics and more. She facilitates DNA Reprogramming internationally, is a speaker, radio host, and is currently writing her book: DNA Origins and The Hybridization Program.
Geraldine will be presenting on her involvment in the movie "Extraordinary: The Seeding" by J3 Films. We will see snippetts from the film and hear about the impact the film has had on the people interviewed in the movie. We will have some surprise call in guests involved in the making of the film!
JOIN US FOR OUR FIRST 2020 MEETING
JANUARY 5, 2019 - 5th ANNUAL "YOUTUBE UFO VIDEO ROUND UP" & SURPRISE MOVIE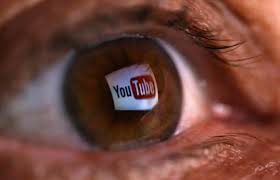 Join Us for the 6th Annual "YouTube UFO Roundup & MOVIE- TBA" – The Best SHORT YOUTUBE Video's on the topics of UFO's, Aliens, Conspiracy, etc. in 2019!
Lorien Fenton (www.LorienFenton.com) will host the "ROUND-UP"! The best UFO, Alien. Conspiracy, etc. related video's of 2019 on You Tube! This event is is about sharing your "knowledge" and your participation.
PLEASE PARTICIPATE:
Find a short, 3-10 minute YOUTUBE video LINK of amazing UFO's, Alien or must know Conspiracy information.
Please email your LINK TO YOUR CHOSEN YOUTUBE VIDEO (see below instructions on how to "share" a YOUTUBE Video Link) submission to Lorien: Lorien@MUFONMarinSonoma.com. IMPORTANT: In the Subject Line, type these words in CAPS – "VIDEO FOR SATURDAY".
There are only 12 slots. So, please find your video and submit it by January 5th at 9pm PT.
When Lorien is ready to play your video, please be ready to tell the group why you chose it. You'll only have several minutes or so… keep it short and sweet.
After the group has reviewed your video, we allow for "reactions" and comments.
There are PRIZES! 1st Place for best UFO video, 1st Place for best ALIEN video, 1st Place for best CONSPIRACY video. A GRAND PRIZE will be awarded to the best of the three 1st Place videos.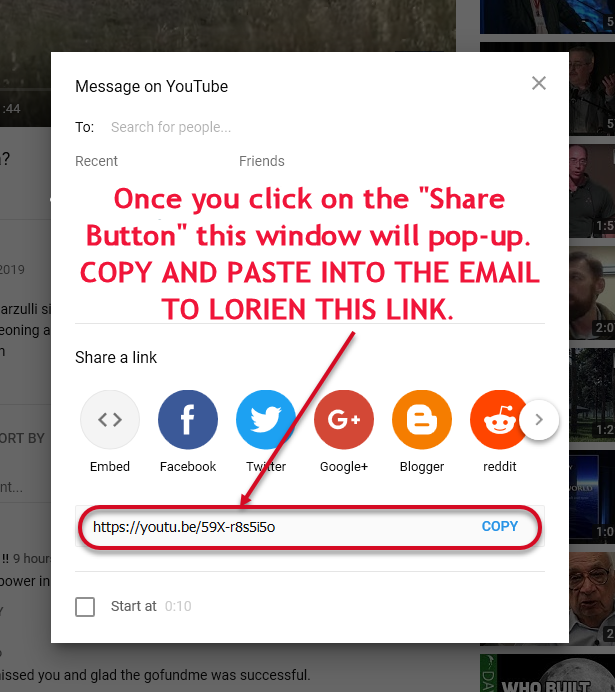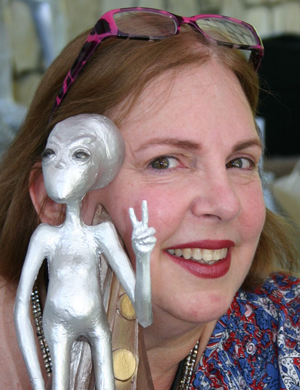 Lorien Fenton
Radio and TV Personailty
4 HOURS OF LIVE BROADCASTING! Listen to Lorien on Mondays on Revolution Radio – THE FENTON PERSPECTIVE at 5pm PT; and on KCOR on her new show The Fenton Files – at 8pm PT.