JOIN US FOR OUR 2021 MEETINGS
IN PERSON MEETING FEE: $10 for non-MUFON Members / $5 for MUFON Members (please bring your MUFON membership card)
MEETING TIME: 2:30pm

During our "GOVERNMENT LOCKUP" of the American Mind Controlled "Pod People", our online price per meeting is based upon membership rates. Current "online" meeting rate is $3.50 per month.

NO MEETING MARCH 2021 - INSTEAD - UFO CON 2021: The Experiencer Event
TO PUCHASE YOUR TICKET CLICK HERE
SATURDAY, April 3, 2021
3-5pm PACIFIC ~ $3.50
Your ZOOM LINK will be EMAILED by 2:00pm Saturday
Stay on call for our AFTER MEETING from 5pm-6pm
PURCHASE YOUR ZOOM TICKET NOW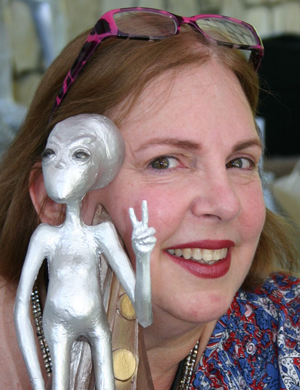 Lorien Fenton
Radio and TV Personailty
4 HOURS OF LIVE BROADCASTING! Listen to Lorien on Mondays on Revolution Radio – THE FENTON PERSPECTIVE at 5pm PT; and on KCOR on her new show The Fenton Files – at 8pm PT.