JOIN US FOR OUR 2020 MEETINGS
MEETING FEE: $10 for non-MUFON Members / $5 for MUFON Members (please bring your MUFON membership card)
MEETING TIME: 2:30pm

During our "GOVERNMENT LOCKUP" of the American Mind Controlled "Pod People", our online price is: $5.50 and meetings start at 3pm PT (unless otherwise noted)

SEPTEMBER 5, 2020 - Joseph G. Jordan and CE4 Members present: "The Unwanted Piece of the UFO Puzzle"
Join Us ONLINE
A ZOOM MEETING
Saturday, September 5, 2020 – 3pm PACIFIC
A Special – 3 Hour – Presentation
"The Unwanted Piece of the UFO Puzzle"
What if, everything you thought about the UFO phenomenon was wrong? What if, the researchers that you are relying on for the truth, are not telling you everything? Would you listen, if you had the opportunity to hear all of the story?
CE4 Research brings you, "The Unwanted Piece of the UFO Puzzle". A puzzle can only be solved, when all of the pieces are allowed to be brought to the table. Only then, can you see the true picture.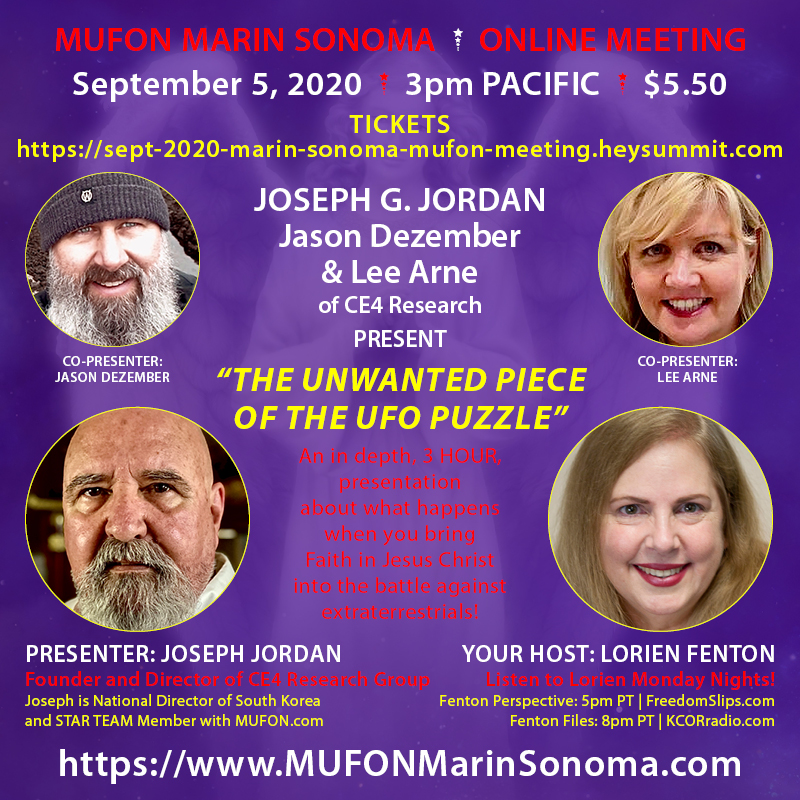 New Release – July 7, 2020
"The information in this book that you are about to read is probably the best kept secret in the entire UFO/Alien abduction research realm. The information shared here may challenge many who read this book. But we ask that you keep an open mind to the end, and leave your preconceived notions behind. Only then can you make an honest decision…
We ask that you do not trust us personally. But trust the research findings and the evidence. They stand on their own. The evidence has been tried and tested for over two decades now, and is even repeatable… The most powerful evidence in the world today showing the true nature of the UFO/Alien Abduction Phenomenon."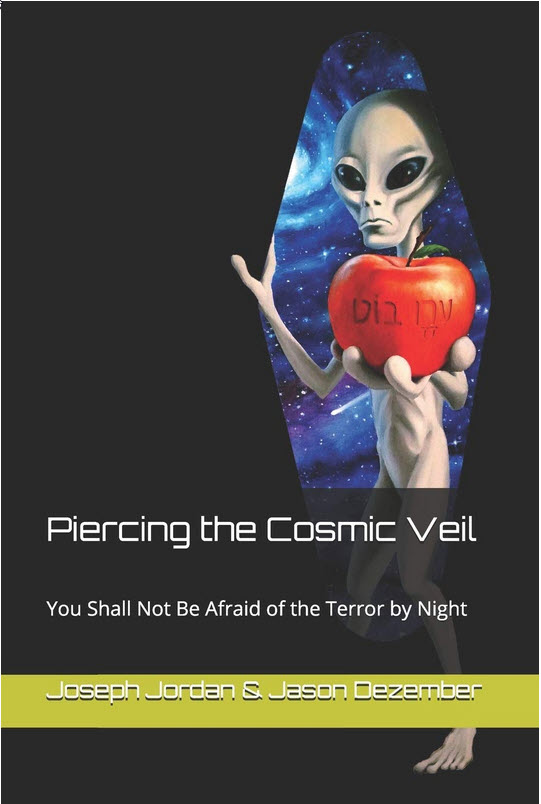 ---
JOESPH G. JORDAN

Joseph Jordan is the President and co-founder of the CE4 Research Group, an Alien Abduction investigation and research team (originally) based out of Cocoa, Florida. Following work for NASA's Kennedy Space Center as a Safety Specialist, he currently works in South Korea supporting the US military presence. Joe has been a Mutual UFO Network member since 1992, and currently is the MUFON National Director for South Korea, also working with their STAR Team "Rapid Response Special Unit".
He has shared his research findings from his Alien Abduction investigations through many radio shows, newspaper and magazine articles, DVD's, and lectures. His research findings on Alien Abductions have been written about in over thirty different authored books over the past decade. He has spoken during six Roswell UFO Festivals in Roswell, New Mexico, including the 60th Anniversary Conference in 2007. He was also honored to host the Roswell UFO Festival Conference for the city of Roswell in 2008.
His twenty five years of research findings have recently been published in the book co-authored by partner Jason Dezember, "Piercing The Cosmic Veil", now available on Amazon. The findings of CE4 Research are without a doubt the most powerful and controversial evidence of the true nature of the Alien Abduction phenomenon to ever be presented. Often referred to as the Unwanted Piece of the UFO Puzzle.
LEIGH ARNE
In the 1980's, in her early teens, Leigh began having UFO encounters and "unusual experiences". This continued throughout her life also affecting her children. She began reading a plethora of books and articles on topics related to UFO Abduction and Paranormal Phenomena in a search to understand and research deeper into this phenomenon.
In 2010 Leigh and her husband ran seminars for the sharing of information on UFO/Alien topics and ran meetings for people who experienced abductions in Australia, their home country. They also spoke at international conferences about their experiences and findings. During this time they travelled extensively. She and her husband were unknowingly being drawn into the "New Age" (metaphysical aspects) as it often sits side by side with the Alien/UFO communities.
Leigh was a Counsellor and Hypnotherapist and she worked with many Abductee clients; discovered compelling similarities with the cases she undertook. Not all was what it had seemed, and Leigh began to look deeper and discovered more truth of the nature of what the Alien agenda really is. Through her own "spiritual warfare battle" she felt the only way out was to Pray. This led to her own breakthrough and new understanding of the "spiritual nature" of the Alien UFO phenomena. Now she is helping others and aspiring to share this spiritual knowledge for all those to find freedom from bondage in the disguise of Alien deception and terror.
Leigh Arne is a Qualified Christian Counsellor – qualifications Include: Dip Health Science, Dip of Counseling – 3 advanced majors including: Cert. Gospel Centred Therapy (AIFC), Certified Loss, Grief and Bereavement Counsellor, Cert. in Psychology and Mental Health. She has worked with Abduction Experiencers in her own private practice  and as a telephone Counsellor for a Bereavement non profit.
Leigh is very informed of the many hidden deceptions in the world and has experience in dealing with people in all walks of life – Leigh has understanding, empathy and is compassionate and respectful toward all situations.
She specializing in paranormal, preternatural, and spiritual warfare. She is Holy Spirit led, Born Again Christian, and continues to study theology and biblical scripture.
JASON DEZEMBER
Jason was born and raised in Huntington Beach, California; is father to three beautiful children and husband to wife, Katerina. He's gone from nomadic surfer in rock bands to a successful career in the financial sector and a Warrior for Christ (and everything in between). He serves at First Love Church in Costa Mesa, California on the worship team and occasionally in the children's ministry.
Jason's life took a seriously dangerous turn when he started having UFO and alien abduction type experiences. As he started looking for help from his unwanted experiences, he came across the work of CE4 Research, a true hope for what he was going through.
With his experiences behind him, His most recent endeavor has been to join forces with Joseph Jordan as a director in CE4 Research Group, to help people being deceived by the world view of alien abduction and UFO encounters; in an effort to prevent them from going down rabbit holes and instead finding the truth, and peace in their life.
Jason is the co-author of CE4 Research's new book, now on Amazon, "Piercing The Cosmic Veil". (see above link to purchase.)
OCTOBER 3, 2020 - Celestine Star presents TBA
Join Us ONLINE
Saturday, October 3, 2020 – 3pm PACIFIC
OUR SPECIAL GUEST SPEAKER WILL BE
CELESTINE STAR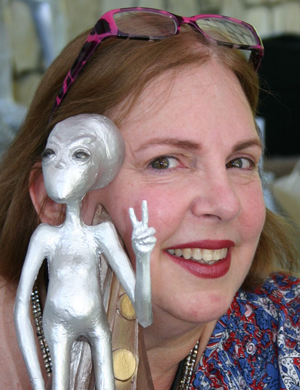 Lorien Fenton
Radio and TV Personailty
4 HOURS OF LIVE BROADCASTING! Listen to Lorien on Mondays on Revolution Radio – THE FENTON PERSPECTIVE at 5pm PT; and on KCOR on her new show The Fenton Files – at 8pm PT.