JOIN US FOR OUR NEXT MEETING
FEBRUARY 3 - JO ANN RICHARDS: "Secret Bases In Africa"
Jo Ann Richards will present Mark Richard's Report on "Secret Bases In Africa"
This following information is from the "Secret Bases" Report; recently released by Capt. Mark Richards:
"There have been a number of stories about secret underground alien/military facilities over the first decades of the 21st century – many of them seeming to have come at a rather high cost for those who first spoke about them.
Few reports have touched on the highly interesting reports concerning such bases in places like Africa. Alien bases have existed there for thousands of years, and are well known both in the local legends of the humans who still live in those lands, and the events over the 20th century. In many ways, the interplay between humans and the aliens of Africa has been far more open and involved for centuries than in the West."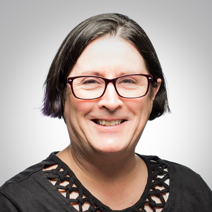 JO ANN RICHARDS is the Executive Director of educational non-profit Earth Defense Headquarters. Her husband, Mark Richards, and his father, Ellis Loyd Richards, were involved with top-level military intelligence operations since World War II. Many of these operations included on-world and off-world contact and battles with various alien species. Mark's family history includes some very interesting bloodlines and personal connections. Both of his grandfathers worked with Nikola Tesla. Grandfather Richards worked on the Manhattan Project. Mark's father spent summers with Tesla, Goddard, and Hubble. Both he and Mark were involved with top-secret things since they were teens… it runs in the family.
Jo Ann speaks about her knowledge of military operations and meetings that these men were involved with.  She shares information about numerous alien species, the secret space fleet, and battles with aliens on-and off-world. In 1984, Mark was falsely convicted of a murder and has been incarcerated ever since. The family now believes it was to keep him quiet about what he knows and to keep him from fighting the New World Order.
Jo Ann has been a guest on many radio and TV shows including: The Fenton Perspective, Quantum Leap, Ohio Exopolitics, Through the Keyhole with Karyn Dolan, Out There TV, is featured in Ed Grimsley's Skywatch video, and has been interviewed by Kerry Cassidy of Project Camelot. She has given presentations at: several PROBE UK conferences; Ed Grimsley's Skywatch Conferences; the Bay Area 2012 Summit; the 2012 Super Soldier Summit; the Alchemy Event and a host of other events. Jo Ann has an incredible story to tell about Human-ET contact! WEBSITE: www.edhca.org
MARCH 3 - KOSTA MAKRERAS: "The People's Disclosure Movement" and "Global CE-5 Initiative"
KOSTA MAKREAS will present information on the "The People's Disclosure Movement" and the "Global CE-5 Initiative" – defining their missions and why he created them. PLUS, he and his partner will tell of their Shasta Contact Experiences and personal ET contact stories.
Kosta Makreas is the founder of ETLetsTalk.com, "The People's Disclosure Movement", and the "Global CE-5 Initiative". Kosta is an international net-worker and creative artist working on behalf of right relations between all lifeforms. He was born in Ft. Wayne, IN in 1953.
In 1977 he earned a B.A. in Computer Science from Indiana University. He has been a successful software consultant in the Silicon Valley for almost 4 decades.
But most importantly Kosta has been a dedicated spiritual activist since his teenage years. As a young man Kosta became fascinated with the mysteries of the Universe – teaching himself astrology, meditation, astronomy and reading widely on extraterrestrial UFOs, comparative religion, science fiction, spirituality, Atlantis, and many other metaphysical topics.
His current passion and mission is the web site ETLetsTalk.com and the ETLetsTalk community which has 11,000 members in more than 100 countries. AT ETLetsTalk.com he teaches members how to successfully communicate with loving ET spiritual intelligence. Members can also discover other members on the global community map who can join them. Kosta is creating and nurturing a global citizens movement which contacts many benevolent Star civilizations currently visiting the Earth. This movement seeks to empower individuals and groups to interact with these ET Beings and to co-create with them a positive planetary transformation – a New Earth of peace, free energy, abundance, and justice.
Kosta believes that we are living in a unique, challenging, and wonderful point in history as we transition to a new mode of enlightened and spiritual living where planetary peace reigns between Humanity and all life forms on and off Earth.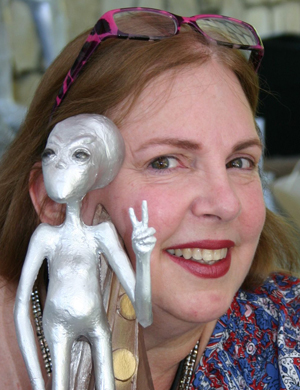 Lorien Fenton
Radio and TV Personailty
Listen to Lorien on Inception Radio Network on Wednesday nights for her CALIFORNIA MUFON RADIO SHOW. And catch her on Mondays on Revolution Radio for THE FENTON PERSPECTIVE and on KCOR for her new show The Fenton Files.