JOIN US FOR OUR NEXT MEETING
NOVEMBER 4th, 2017 - GARY PARKER: Aliens Are Returning to Earth in 2022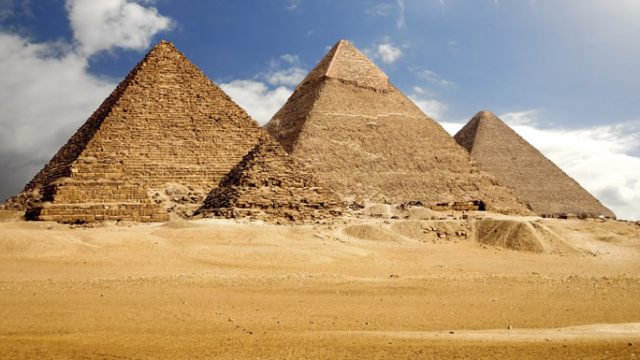 GARY PARKER was born and raised in Wilmington, Delaware. He attended the University of Delaware. He moved to Los Angeles, California in the late 70's, worked in real estate business, and became a developer. He lived in Sherman Oaks, California for 25 years, where he decided to try his hand at writing movie scripts.
Gary formed 'Parker Rose Productions' with his writing partner Marjorie Rose. They were lucky enough to have written and sold a few scripts in Hollywood. They had one movie produced titled Thank Heaven, starring Jenny McCarthy. Gary has been a member of the Writers Guild of America for 22 years.
After a compelling dream, Gary Parker sets out on the journey of his lifetime… to restore the Great Pyramid and the Sphinx. At our meeting, Gary will discuss how the revelation in a NASA photo leads to the discovery of an alien message and how it is connected with the Great Pyramid. His connections to Richard Branson, Elon Musk, and Gwenn Shotwell of Space X, all play a part in this unfolding mystery.
An alien visitation on July 26th, 2016 changed everything; as the being spoke telepathically. All answers are in the NASA photo and this is where his story begins – Aliens return to Earth July 26th, 2022, in Jerusalem, at the Temple Mount.
DECEMBER 2, 2017 - 6th Annual UFO HOLIDAY PARTY & 'GREEN ALIEN' GIFT EXCHANGE
OCTOBER 7, 2017 - MICHAEL FREEHAWK Presents: ANTARCTICA: A TIMELINE . . . What's Really Going On Down There?
Michael will present not only the recent strange activity in the Antarctica, but will also show that activity in this area is nothing new. As you will see, to begin making sense of the present day claims, we first must travel into our distant past.
MICHAEL FREEHAWK
Michael FreeHawk is from the California Bay Area and is an experiencer and has been a researcher for more than 25 years. Throughout Michael's life he has had numerous experiences that range from sightings of craft in the skies, to spirits and ghostly apparitions.
Michael is best known for his work in 2007-2008 in Arizona when he discovered what came to be known as simply the "Chandler Crop Formation". He also worked of field work of formations right here in California.
Michael had the pleasure of working in conjunction with well known researchers such as Linda Moulton Howe, Nancy Talbott and the late Biophysicist Dr. William Levengood.
As a result of Michael's discovery and research of the Chandler, AZ formation, he was invited to be a guest speaker at numerous engagements which included Dr. Chet Snows "Sign of Destiny" conference and various radio shows. He also went on to become a co-creator of the "Phoenix Rising" conference titled "Embracing Contact" in Scottsdale, Arizona.
SEPTEMBER 2, 2017 - CHERYL COSTA - "UFO Sightings Desk Reference: United States of America 2001-2015"
CHERYL COSTA (with Linda Miller Costa)
Cheryl Costa is a two-service military veteran, a retired aerospace security engineer and a published playwright. She has had a lifelong interest in UFOs. From 1998-2001 she hosted "The X Factor" talk radio program in Washington, DC, covering UFOs and many other paranormal topics. In 2013 she began writing NEW YORK SKIES a weekly newspaper blog for SyracuseNewTimes.com. In the column she shares lively accounts of New York State UFO sightings. Cheryl's live presentations are known for their frankness, humor, and a bit of theatrical flair.
To read Cheryl's blog, visit: www.syracusenewtimes.com/author/cheryl-costa/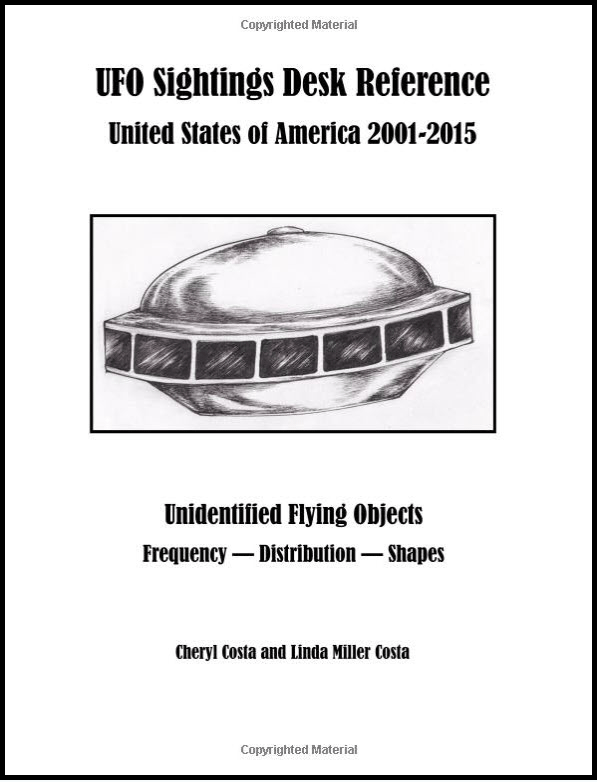 THE BOOK
UFO Sightings Desk Reference: United States of America 2001-2015

The first book of its kind, the UFO Sightings Desk Reference: United States of America 2001-2015 presents data and analysis for 100,000+ sightings of unidentified flying objects reported by individuals during the first 15 years of the 21st century.
Since 1969 the government has claimed no interest in the subject, and the press and media either ignore or ridicule any mention of UFOs. Yet citizen scientists and non-governmental organizations have continued to this day the research into this important subject: this book seeks to make the hardest data available accessible to the general public, as well as other UFO researchers.
The book is organized into beginning narrative sections including analysis of UFO sightings, frequently asked questions, and how to use this book, followed by the data. Charts, tables, and maps are presented of summary data for the entire US and individual chapters for all 50 states (down to the county level) plus the District of Columbia. Aimed at the serious UFO researcher, this comprehensive volume is also of value to academic and public libraries, news organizations, and anyone who is interested in what is flying in the skies over their heads where they live.
See New York Times Article: "People Are Seeing U.F.O.s Everywhere, and This Book Proves It", By Ralph Blumenthal — April 24, 2017
AUGUST 19, 2017 - LORIEN FENTON - 60th "UFO Birthday Party"
Lorien's 60th Birthday is going to be a fund raiser for her two ALIEN CATS!
Long story short, Lorien moved from a very large house with yard, garage, many bedrooms, to a very small manufactured home — and the cats are miserable. They used to have a completely enclosed catio (patio covered with plastic netting – top and sides) that was 1/3 the size house they live in now. They are not allowed outside in the community.
Lorien has decided to fight legally for her babies to be allowed to have a catio in the back of the lot that can be up to 10×10 feet; the same size as the storage sheds allowed in the community.
Knowing this is going to be a big battle, Lorien is getting advice from an attorney and hoping to get support from the Jason Galaxy foundation – Jason is the star of "My Cat From Hell' on Animal Planet. Lorien is hoping to change the law for all Senior Mobile/Manufactured parks in California and help make the lives of all "indoor" cats healthier and happier.
LORIEN'S BABIES
AUGUST 5, 2017 - RICHARD HOOKE - "The JFK Assassination (a UFO Connection?)"
Celebrate 'Conspiracy Month' at MUFON!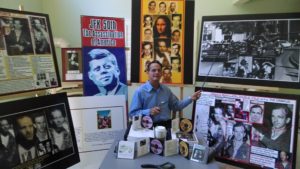 RICHARD HOOKE
JFK Researcher Richard Hooke – anthropologist, computer software engineer, stay-at-home dad, American provides a truthful, unbiased, common-sense analysis of the assassination of President Kennedy. An honest 21st century account of how the U.S. Military/CIA/DISC morphed into a monstrous entity that murdered one of our greatest Presidents, seized control of our democracy and revealed their disregard for the basic rights of everyone by murdering the patsy, Lee Harvey Oswald, whom Hooke has proven, by computer analysis, to have been innocent of any shooting.
Hooke provides the identities, locations and details of the U.S. Military/CIA/DISC sniper teams, positioned in Dealy plaza on November 22, 1963 at 12:30 pm, who shot the President and Hooke provides confirmation by witness testimony, ballistic evidence and through the account of Bobby Kennedy's CIA investigator, Hugh Huggins, who was present at the Bethesda autopsy and confirmed to Bobby Kennedy that Jack Kennedy was murdered by the U.S. Military/CIA/DISC, thus necessitating the murder of Bobby Kennedy, by the CIA, 4½ years later, on June 6, 1968. Mr. Hooke has proven, beyond a shadow of a doubt, the murder of President Kennedy was orchestrated and perpetrated by the U.S. Military/CIA/DISC, FBI(division5), Secret Service, Dallas PD and Lansky crime syndicate – then the FBI and CIA controlled media covered it up.
A sad, reminiscent trip back to that tragic day, November 22, 1963 when America was assassinated and we lost our country; a sobering examination of the corrupt, greedy and self-serving military chieftains, politicians and the money, power and pathetic history of denial by our self-proclaimed "greatest generation" who, to this very day, cannot face their inner demons and evil complicity in the public execution of John Kennedy, the scapegoating of Lee Harvey Oswald, and the reality that until we face what America did to JFK we surely have no hope of re-igniting the torch we once carried for humanity.
THE MEN THAT DON'T FIT IN

by Richard Hooke
JFK Researcher Richard M. Hooke discusses his Book, The Men That Don't Fit In:
"DISC Asset Rod Mac Kenzie's book describes an enormous U.S. Intelligence Operation / Hit, the seeds of which were planted years in advance, organized by the highest powers of the U.S. Government – Politicians, Agents, Businessmen, Bankers, Mafia Dons and Appointed and Elected Officials who, the evening of November 21, 1963, attended a bogus Pepsi Convention, held at The Dallas Cabana Motel, 'to get sugar prices down', providing them all with a mass alibi – while in reality, at approximately 10:15 pm, the conspirators car-pooled down Stemmons Blvd., to the 'VICTORY PARTY', at Clint Murchison's Dallas mansion, where they routinely signed off, as a group; on two affidavits, to have President John F. Kennedy shot to death, at 12:30 pm, on Elm Street in Dealey Plaza, the following day, November 22, 1963; not dissimilar to the way all the Senators, in ancient Rome, were required to shove their knives into Julius Caesar.
Could it all be true? As I've read Mac Kenzie's manuscript, and questioned him, again and again, I've become completely convinced that is exactly the way it happened. And then, during the week following the assassination, at DISC Asset Jake Miranda's Circus Lounge restaurant, in the speak-easy catacombs behind the bar, the invisible walls of 'need to know' collapsed, between DISC Asset Rod Mac Kenzie and one of the signers of the conspiratorial affidavits, DISC/ONI Agent Malcolm Wallace, and Wallace, in a drunken rant, broke the conspiratorial pact of anonymity and confessed to Rod Mac Kenzie how Lyndon B. Johnson had finally decided to 'make his move' and LBJ, Mac Wallace, J. Edgar Hoover and their fellow conspirators (named in the book) had murdered President John F. Kennedy."
*456 pages of Richard Hooke's cutting edge research, DISC Asset Rod Mac Kenzie's first person, 'need to know', account and original drawings and sketches of the times; a must have in any serious JFK Assassination library. – Get the Book!
JULY 15 & 16, 2017 - 6th Annual SKYWATCH ON MT. KONOCTI
JOIN US FOR A UFO ADVENTURE IN LAKE COUNTY!!!
Saturday Night Skywatch on Mt. Konocti &
Sunday "Konocti Project" Gathering
with Kevin Kealey & Douglas Hawes
PLEASE PAY IN ADVANCE: So we have a good idea of how many people attending to report to the Ranger
PLEASE NOTE: We recommend you leave the Bay Area early enough to check into your hotel, and make it to dinner on time.
ALSO NOTE: At the end of this Itinerary is a list of MUST HAVE ITEMS and HOTELS – BOOK NOW!!!!
Just Saturday "Skywatch on Mt. Konocti" – $10
Just Sunday "Konocti Gathering" – $10
BOTH SKYWATCH & GATHERING – $15

ITINERARY
SATURDAY, JULY 15th
6:00 PM: Meet at LYNDALL'S SPORTSTOP GRILL – http://www.lyndallssportsstopgrill.com/
4220 Main Street, Kelseyville, CA 95451
7:45 PM: Drive to Lower Summit for SKYWATCH ON MT. KONOCTI — We are going to carpool from the restaurant – or nearby. The less cars the better! SEE BROCHURE OF AREA
10:45 PM: Leave Summit and return to restaurant parking area.
AFTER: Join Lorien for a gambling excursion to Konocti Vista Casino
SUNDAY, JULY 16th
(PLEASE NOTE: Sunday's meeting place subject to change)
MORNING: Breakfast on Your Own. Douglas and Lorien will be dinning at SANDUCCI'S COTTAGE
1090 N Main St, Lakeport, CA 95453
12:00 PM: Meet at the ROADWAY INN & SUITES /
SKYLARK SHORES RESORT. We'll meet in the grassy area along waterfront in the back of the hotel. More info when we see you Saturday night. (hotel sold out SAT. night)
1120 N Main St, Lakeport, CA 95453
— We will be in a Park like setting with little shade. Bring items listed below.
— Please park on the street and walk in. Sanducci's is right next door so when you park for breakfast, just plan to leave your car there. DO NOT PARK ON HOTEL GROUNDS unless you are going to stay Sunday night at that hotel.
12:15 PM: Douglas Hawes expands upon his presentation at UFO CON about the Konocti Project. Lorien and Douglas play audio tapes of amazing calls to the founder of the Konocti Project.
1:00 PM: Kevin Kealey discusses his involvement in the Project, share his history with the founder, and what he has experienced on the mountain. Interactive discussion where you will be able to ask lots of questions.
2:00 PM: Kevin is going to invite some locals who have had some AMAZING sighting around the Mountain and the entire Clear Lake area. We hope they will share their stories.
3:00 PM ADJOURN: Feel free to hang out with Lorien and Douglas in Lakeport for the night (we both are staying at the Roadway Inn until Monday).
PLUS: There are many things to do on your way back to the Bay Area through the amazing wine county of Napa and Sonoma Valleys. Enjoy your drive home.
HOTELS
WARNING – SATURDAY NIGHT ROOMS ARE DWINDLING – BOOK AS SOON AS POSSIBLE Visit these pages:
LAKEPORT HOTELS
KELSEYVILLE & CLEAR LAKE HOTELS
KONOCTI VISTA CASINO HOTEL
ROBINSON RANCHERIA CASINO HOTEL
ITEMS TO BRING (Sunday will be HOT!)
Lawn Chair for BOTH Saturday's Skywatch and Sunday's Gathering
Hat and/or Sun Umbrella
Small cooler with drinks and snacks
Sunscreen
Coats / layers of warm clothing for the nights (Mountain can get chilly) and cool clothes for hot days
Have all destinations programmed into cell phone before arriving!!
YOUR "GATHERING" PRESENTERS
LORIEN FENTON will be your "Skywatch Leader" and will present information about the late Ed Grimsley – the father of UFO night vision goggle Skywatching in the UFO community.
She will also be speaking briefly about her experience with Kevin and Douglas last time she visited Lakeport and the mountain. Lorien became enthralled by the UFO and "little People" sighting and encounters that surround the Clear Lake and Mt. Konocti myth when Douglas Hawes emailed her and asked her if she knew what happened to the Konocti Project.
DOUGLAS HAWES is a student of Western lore, with a fascination with ancient power points and magical places, and Native American legend. Douglas has a B.A. from UC Santa Cruz, and an M.A. from San Jose State University, both in Modern European History. He currently works in the legal field.
KEVIN KEALEY, Research Leader of The Konocti Project – Kevin Kealey returned to his native Lake County in 1989, and joined the Konocti exploration team in 1995. Kevin is the current leader of the Konocti Project.
OUR SUNDAY "GATHERING" will be examining in further depth Douglas Hawes UFO CON 2017 presentation entitled: The Konocti Mystery
Strange phenomena surround Mount Konocti, a volcano that overlooks Clear Lake, just north of the San Francisco Bay Area.
Legends tell of Little People that dwell inside the mountain, and a vast interior cavern that could be the largest in North America. More recent reports describe UFO activity, and suggest that an underground base lies beneath the area. The Konocti Project is a group of Lake County locals that has been exploring the mountain for over two decades.
JUNE 2017 - NO REGULAR MEETING - Meet In Volcano, CA, June 4 - RALPH & MARSHA RING
The Volcano UBUNTU Center invites all Marin Sonoma MUFON peeps to spend the day with Ralph and Marsha Ring at the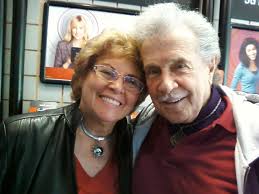 "To Know Beyond Belief" Workshop
Sunday, June 4th, 9:00 AM to 5:00 PM
Volcano Ubuntu Center ~ 21485 National St. Volcano, CA
Donation ~ $30.00
(Includes: All day Workshop/Breakfast/Lunch)
To Register Visit ~ http://volcanoubuntucenter.weebly.com/ralph-ring-conference.html
HOT OFF THE PRESS:
The Volcano UBUNTU Center is happy to announce our friend and neighbor, David Bowling who will demonstrate his latest advancements to his advanced technology to our group. This is a very unique and rare opportunity to have a glimpse into the mechanics of Coefficient of Proficiency Technology.
WORKSHOP AGENDA:
+ 9:00am – 9:30am:  Reception / Break-the-Fast Refreshments
+ 9:30am – 10:00am:  Introduction of Ralph & Marsha
+ 10:00am – 11:30am: "Beyond the Box" w/Ralph & Marsha
+ 11:30am – 12:00pm:  "How do you get to the Place of Knowing?"  w/Ralph & Marsha
+ One Hour LUNCH PROVIDED
+ 1:00pm – 1:15pm:  Aaron Derby – Strumming through the Dimensions
+ 1:15pm – 1:30pm:  Navigating through BlueStarEnterprise.com: website and Introducing: YouTube Channel about Otis Carr w/Aaron Derby Web Developer
+ 1:30pm  – 2:15pm:  "Advanced Technology Demonstration" (Blow your socks off Technology!) w/David Bowling
+ 2:30pm – 3:30pm:  Update on Ralph's knowledge of what is going on in our world. What type of technology is out there?  What are the Advanced Technology Pods doing? w/Ralph & Marsha
+ 4:00pm – 4:30pm:  "Open Sourcing: Changing our World one Pod at a Time and One Person at a time – We are the Collective Revolution" w/Ralph & Marsha
+ 4:30pm – 5:00pm:  "Words of wisdom for those who desire to raise the consciousness of this planet". What can we do to help support the vision for this technology or raising our consciousness to be able to use these devices?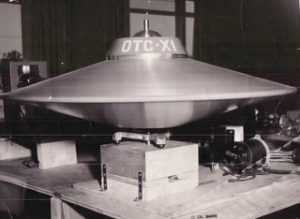 MAY 6, 2017 - JOANN RICHARDS & KERRY CASSIDY - "Knights of the Cold War"
Join Us for our MAY 2017 MUFON Marin Sonoma Meeting
for a Dual Presentation with
Jo Ann Richards & Kerry Cassidy
"Knights of the Cold War"
JO ANN RICHARDS will share the biographies of husband, Capt. Mark Richards, and father-in-law, Maj. Ellis Loyd Richards, Jr. – both of whom were involved in top-secret military intelligent operations and the Secret Space Program.  She will also give brief summaries of some of their fascinating missions and duties, on- and off-planet.
After JO ANN RICHARDS' (live) presentation, KERRY CASSIDY (by Skype) will join us on Skpye to give her perspective on Mark Richards, the Secret Space Program, what it has been like visiting Mark in prison, and questions from the audience.
********************************************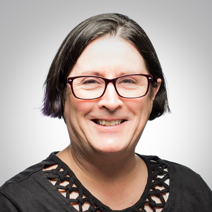 JO ANN RICHARDS is the Executive Director of educational non-profit Earth Defense Headquarters. Her husband, Mark Richards, and his father, Ellis Loyd Richards, were involved with top-level military intelligence operations since World War II. Many of these operations included on-world and off-world contact and battles with various alien species.
Mark's family history includes some very interesting bloodlines and personal connections. Both of his grandfathers worked with Nikola Tesla. Grandfather Richards worked on the Manhattan Project. Mark's father spent summers with Tesla, Goddard, and Hubble. Both he and Mark were involved with top-secret things since they were teens… it runs in the family.
Jo Ann speaks about her knowledge of military operations and meetings that these men were involved with.  She shares information about numerous alien species, the secret space fleet, and battles with aliens on-and off-world. In 1984, Mark was falsely convicted of a murder and has been incarcerated ever since. The family now believes it was to keep him quiet about what he knows and to keep him from fighting the New World Order.
Jo Ann has been a guest on many radio and TV shows including: The Fenton Perspective, Quantum Leap, Ohio Exopolitics, Through the Keyhole with Karyn Dolan, Out There TV, is featured in Ed Grimsley's Skywatch video, and has been interviewed by Kerry Cassidy of Project Camelot. She has given presentations at: several PROBE UK conferences; Ed Grimsley's Skywatch Conferences; the Bay Area 2012 Summit; the 2012 Super Soldier Summit; the Alchemy Event and a host of other events.
Jo Ann has an incredible story to tell about Human-ET contact!
WEBSITE: www.edhca.org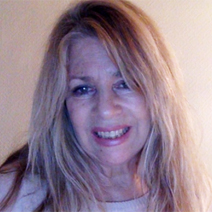 KERRY LYNN CASSIDY is the CEO and Founder of Project Camelot and Project Camelot TV Network LLC.   She is a documentary filmmaker and investigative reporter and in April 2006 she teamed up with Bill Ryan and founded Project Camelot.
For over 11 years, Kerry has been traveling the world conducting interviews and documenting the testimony of whistleblowers with above top secret clearances as well as authors, researchers and experiencers covering conspiracies, the secret space program, black projects, ETs and free energy. As an intuitive, and remote viewer, Kerry has spent years researching the occult and studying Eastern philosophy. While spending dedicated time in meditation, she linked her chakras in her 20s and has had multiple samadhi experiences since then.
Kerry pioneered the now infamous Camelot guerilla interview style that captures the drama of the the interpersonal dynamic between interviewer and interviewee as well as an approach that enables the viewer to determine whether the truth is being told, some facsimile thereof, or a lie.
Kerry speaks at conferences around the world.  She has produced several highly regarded conferences with the trademark name Awake and Aware featuring key witnesses and researchers that are part of the Camelot history of interviews. KERRY'S BLOG has gone viral and become a must see news commentary space picked up by alternative news organizations around the world.
Kerry's weekly show, is now broadcast live on PROJECT CAMELOT TV via Youtube.  Kerry started out hosting a weekly radio show called Whistleblower Radio about 7 years ago and since then her radio and live video broadcasts have generated millions of viewers around the world. The Project Camelot Youtube Channel has over 157,000 subscribers  and over 50 million viewers worldwide. At this time, the Project Camelot library contains 500+ hours of audio and video footage available free online.
Kerry has a BA in English from Sonoma State University, and is a graduate of the UCLA Anderson School of Management Executive MBA Program as well as a specially selected author-writer-director of the UCLA Short Fiction Film Program. She worked for 19 years in Hollywood for top studios, talent agencies and in independent film production and development, prior to founding Project Camelot.
WEBSITE: ProjectCamelotPortal.com
APRIL 1, 2017 - SONOMA INTERNATIONAL FILM FESTIVAL "UFO Symposium"
Sonoma International Film Festival UFO Symposium.
MARCH 4, 2017 - LEELA HUTCHISON & RUBEN URIARTE "Mysteries of the Chihuahuan Desert & Border UFO Sightings"
Join Us for our MARCH 2017 MUFON Marin Sonoma Meeting for a Dual Presentation with
Leela Hutchison and Ruben Uriarte
Mysteries of the Chihuahuan Desert and Border UFO Sightings
The United States and Mexico share a UFO/Paranormal Phenomena on both sides of the geo-political border. Both Leela and Ruben will share their research on some interesting " hot spots" from this region.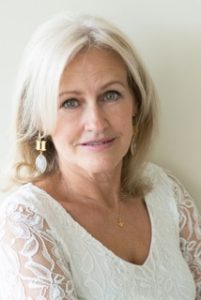 LEELA HUTCHISON
Leela will speak about her scientific exploration experiences in the giant crystal caves located in Naica, Chihuahua, Mexico. The Naica mines are now shut down. Leela Hutchison is a Graduate Gemologist of the Gemological Institute of America, an explorer, teacher and now published author on crystals, gems and minerals. See her book, Journey Into the Giant Selenite Crystal Caves of Mexico, on Amazon.
Born in El Paso, Texas, Leela has always had a near obsession for hiking, crystal and rock hounding and mineral collecting in the deserts in the American southwest.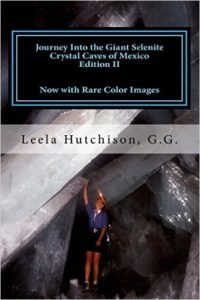 In 2001, Leela became the first American woman to enter the astonishing giant Selenite crystal caves. These giant crystals are located 1,000 feet down inside a working silver mine, near the village of Naica, Chihuahua in the Sierra Madre Mountains of Mexico. These caves contain what are now known as the largest crystals on Earth ranging in size to approximately 40 feet, weighing as much as 60 tons, and estimated to be 1,000,000 (one million) years old. See Leela's research at: www.TheCrystalGiants.com/
She specializes in educating listeners on the remarkable qualities of Selenite, considered by many to be one of the major
power generating crystal energies of the emerging new global consciousness. Visit her Gem and Crystal Website: LeelasGems.com
RUBEN URIARTE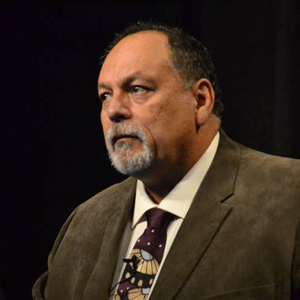 Ruben Jose Uriarte graduated from Cal State University at Hayward/East Bay with a B.A. degree in Psychology and Latin American Studies. Ruben is a member of MUFON (Mutual UFO Network) as a Field Investigator, State MUFON Director for Northern California and Deputy Director of Investigations/International Affairs.
Ruben has been involved with a large network of research organizations and served as a California State Coordinator for Crop Circle Phenomena Research International. He was a former research director for Beyond Boundaries, a company specializing in taking tour groups to various UFO "hot spots" around the world.
Ruben currently serves as a board member for the Organization for Paranormal Understanding and Support (OPUS). The mission of OPUS is to educate and support people having unusual/anomalous personal experiences.
Ruben has been interviewed on many local and national radio shows and television documentaries on the subject of the UFO Phenomenon and has authored a number of books, co-written with Texas UFO researcher Noe Torres about major UFO crashes and other historical cases that have occurred along the border Southwestern United States and Mexico. Visit their website: www.RoswellBooks.com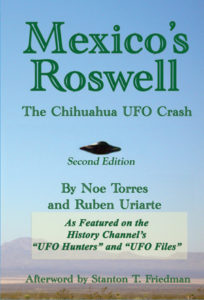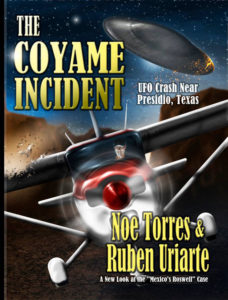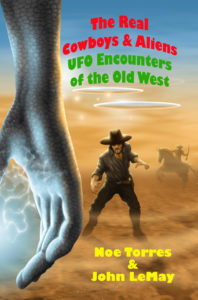 FEBRUARY 4, 2017 - BRET OLDHAM - "Children of the Greys"
BRET OLDHAM has been researching the paranormal since his teen years. Together with his wife Gina, they are Halo Paranormal and are based out of Murfreesboro, Tennessee. Their research encompasses a wide spectrum of the paranormal including ghosts, UFOs and cryptozoology. They have been featured on numerous radio shows, magazine and newspaper articles, Internet, local and national TV in the USA, New Zealand and Europe; including shows on Bio, Discovery, CBC Canada and TV7 in Bulgaria.
Bret is the author of "Children Of The Greys", a personal account of his life long alien abduction experiences, and "Ghost Stories Of Las Vegas". Bret and Gina contributed two articles to the book, "Real Ghosts, Restless Spirits and Haunted Places" by renown author Brad Steiger. Bret wrote a chapter on "Spirit Communication" for the book, "Mystery US Universe, Origins and Destiny". Bret has written articles for Bigfoot newsletters and has interviewed such UFO luminaries as Travis Walton and John Lear which were both first published by Alternate Perceptions magazine and later picked up worldwide.
JANUARY 7, 2017 ~ 3rd Annual "YOUTUBE UFO VIDEO ROUNDUP"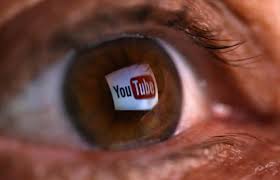 Join Us for the 3rd Annual "YouTube UFO Roundup" – The Best Video's of our Genre from 2016!

"UFO Jim" Ledwith (www.UFOSRREAL.com) and Lorien Fenton (www.LorienFenton.com) will host the 3rd Annual YOUTUBE UFO VIDEO "ROUND-UP"! The best UFO or Alien related video's of 2016 on the net!
This event is is about sharing your "knowledge" and your participation. Here are the requirements and event information:
Find a short, 3-5 minute YOUTUBE video LINK of amazing UFO's or must know "Alien" information. Or a 3-5 minute segment of a video (you'll need to submit the "time stamp" of the section you want us to cue up for you).
Please email your submission to Lorien: Lorien@MUFONMarinSonoma.com. IMPORTANT: In the Subject Line, type these words in CAPS – "VIDEO FOR SATURDAY".
There are only 16 slots. So, please find your video and submit it by January 6th at 9pm PT.
You will introducing your video and explaining why you chose it as your favorite 2016 UFO/Alien video. You'll have 1 minute or so… keep it short and sweet.
After the group has reviewed the video, we allow for "reactions" and comments.
There are PRIZES! There is a GRAND PRIZE – the video that tops both categories, a 1st Place for best UFO video and 1st Place for best "Alien" video.
Ballots provided so everyone will be able to vote.
Thanks everyone for emailing me the "Best Of" for 2016!
DECEMBER 10, 2016 ~ 6th Annual UFO HOLIDAY PARTY & 'GREEN ALIEN' GIFT EXCHANGE
Join us December 10th at 5pm for the 6th UFO HOLIDAY PARTY!!!
This year our Dinner will be catered by DICKEY'S BBQ and Lorien will provide Vegetarian Turkey Loafs (from Whole Foods) as well as several pies for dessert!
The Dinner Includes:
Both Smoked Turkey & Cajun-fried Turkey
Vegetarian Turkey Loaf
Cornbread Dressing
Gravy & Cranberry Sauce
Baked Potato Casserole
Green Beans with Bacon
Rolls
Desserts:
Pumpkin Pie
Apple Pie
Pecan Pie
Coffee provided; please bring your own drinks if not a coffee drinker.
The 'Green Alien' Gift Exchange!
Again this year we will hold our now infamous Green Alien Gift Exchange! Please bring a used gift that falls into the categries of: Aliens, UFO's, Consciousness, Conspiracy, Technology, etc. Please wrap your gift – if you can – so as to camouflage it, so the person who's picking the gift can't has a hard time figuring out what it might be.
Our Speakers will be joining in by Skype and with us in person – they are EXTRA ORDINARY!
PARTY TICKETS!
TICKET DEADLINE – DECEMBER 8th at 12 midnight Pacific
Please, purchase your ticket by December 8th at midnight. Food orders have to be in by 9am Friday December 9th. If you miss the deadline, email Lorien to see if she might have ordered an extra meal or two.
NOVEMBER 2016 - NO REGULAR MEETING ~ Join Us at TIME TRAVEL CON 11/13
Since the dates are so close for the regular meeting, that first Saturday os canceled. INSTEAD, join us at TIME TRAVEL CON!!!
OCTOBER 1, 2016 ~ LIVESTREAM FROM LA - "The Faces of Abductees and Experiencers"
You've had the experience – now share the understanding!
CERO & IVOLVE TV PRESENT
"The Faces of Abductees and Experiencers"
This is the Place to Be on October 1st
Worldwide via Live Stream!
SPECIAL ALL DAY EVENT: 10am to 5pm
$10 non-MUFON Members ~ $5 MUFON Members
Important: Arrive when you can, but please note – the price will be the same whenever you arrive.
The Faces of Abductees and Experiencers event is a unique opportunity for those of you who have had lifelong contact with otherworldly beings to meet and interact with others just like yourself on a day of education and camaraderie. You Will be spellbound by their many years of research and personal experiences.
The "Experiencer/Abductee panel, will highlight 4 brave souls who will talk, in-depth, how their experiences have impacted their entire lives. One gentleman on the panel will be speaking publicly for the very first time and I know you will make him feel comfortable and supported. Adding a special touch, Debbie Jordan-Kauble and Mary Rodwell will also be joining the panel.
The event starts at 10am and from what I can gather, there is a lunch break and a dinner break. BUT, there is no schedule, so it's hard to tell when they will take place.
PRESENTERS INCLUDE:
Dr. David Jacobs – Retired Professor, Researcher and Hypnotherapist
Mary Rodwell – Registered Nurse, Researcher, Author
Yvonne Smith – Founder of CERO, Hypnotherapist, Author
Debbie Jordan-Kauble – Author and central figure of Bud Hopkins "Intruders"
4 Experiencer Panel Members AND MORE!!!
PLEASE BRING: Your favorite folding chair, and/or a pillow, water, food, snacks, etc. You can go out for meals – there are plenty of restaurants nearby. Lorien will be issuing wrist bands so you can come and go throughout the day.
SEPTEMBER 3, 2016 - MIKE MACE - "Skinwalker Ranch"
MIKE MACE presents: Skinwalker Ranch Revisited – The Latest Evidence of Extraordinary Activity
ABOUT MIKE
MIKE MACE received degrees in economics from UC Berkeley and UC San Diego. He currently teaches economics at a junior college in the Sacramento area. He has been a member of MUFON for 25+ years and a Field Investigator for most of those years. What got him interested in UFO's?  It was seeing the cover of Whitley Streibers' "Communion" in the bookstore in 1987.
ABOUT "SKINWALKER REVISITED"
After George Knapp's 2005 book declared that activity had dramatically slowed down at Skinwalker Ranch, many people lost interest in the phenomena.  However, there are still a number of independent investigators pursuing the still-active phenomena occurring at Skinwalker.
Please join Mike as he reviews the whole Skinwalker Ranch phenomena including recent reports and his recent trip to the area. He will also discuss his hypothesis as to why there is still very tight security at the Ranch.
AUGUST 2016 - NO REGULAR MEETING - Join Us for LUIS MAERTENS in Volcano, CA, August 6 & 7
TO JOIN US CLICK HERE TO GO TO THE REGISTRATION WEB SITE
Workshop Agenda Day One
LOCATION: Indian Grinding Rock State Historic Park
Saturday, August 6, 2016
9:00am – 9:30am: Registration /Morning Refreshments
9:30am – 12:00pm: Luis's story with Galactic Ascended Masters
12:00pm -1:00pm: Lunch on Own or Mexicali lunch – $5.00 donation
1:00pm – 2:30pm: Luis 1st Afternoon Session
2:30pm – 4:30pm: Second Afternoon Session – Meditation in Meadows – Healing of Planet
4:30pm – 6:00pm: Break for Dinner (on your own)
6:00pm – 7:30pm: Crystal Cavern Activation – Meet at Black Chasm Cavern @ 6:00pm (Descend into Cavern @ 6:15pm sharp)
7:30pm – 8:30pm: Personal meditative time to receive messages from Galactic Friends
8:30pm – 9:00pm: Luis – Galactic Message
9:00pm – 10:00pm: Skywatch – Chawse State Park with Chuck Poloka and Luis
Workshop Agenda Day Two
LOCATION: Indian Grinding Rock Museum Classroom
Sunday, August 7, 2016
9:00am – 10:00am: Registration / Light Breakfast
10:00am – 12:00pm: Morning Session
12:00pm – 1:30pm: Lunch on Own
1:30pm – 3:00pm: Afternoon Workshop
3:00pm – 4:00pm: Meditation
4:00pm – Adios and Thank you for attending our amazing Solar and Crystal Activation sessions with Luis Maerten
JULY 9, 2016 ~ 5th Annual "BROWN BAG DINNER & SKYWATCH"
5th Annual "HOT SKY IN JULY" Brown Bag Dinner & Skywatch
Speakers included: Lyn Buchanan, Doug Hawes, Edmund Kuell, Mark McCandlish, Rob States, Ruben Uriarte
JUNE 2016 - NO REGULAR MEETING
MAY 7, 2016 - JOANN RICHARDS
APRIL 1 & 2, 2016 - SONOMA INTERNATIONAL FILM FESTIVAL - "TRAVIS: The Movie & UFO Symposium"
Join MUFON Marin Sonoma's favorite UFO guy, "UFO Jim" Ledwith, who is again curator/sponsor of the UFO SYMPOSIUM at the Sonoma International Film Festival (SIFF).
This year Jim invited Jennifer Stein to contribute her award winning film, TRAVIS: The True Story of Travis Walton, as the festivals "UFO genre" movie.
PLUS, the Film Festival will screen Fire in The Sky, the Hollywood adaptation of Travis' ordeal. It will be shown Friday, April 1, at 8pm in Andrews Hall, at the Sonoma Community Center.
The next day, Saturday, April 2nd, at 9am be at the Sonoma Community Center once again in Andrews Hall to watch the amazing TRUE story of what really happened — TRAVIS: The True Story of Travis Walton. Not just the story around the "abduction", but the aftermath and what life is like for Travis 40 years later. After the screening Dr. Joe Buchman will interview Jennifer and Travis.
Then make your way down the hall to room 110 for the AMAZING UFO Symposium Panel with Steven Bassett, Jennifer Stein and UFO Jim Ledwith.
We'll break for Pizza and then the floor goes to "Mr. Disclosure" himself, Steven Bassett.
And, thanks to "UFO Jim", it's ALL FREE!!
Pictured (left): UFO Jim at the UFO Congress with Director Jennifer Stein ("Travis: The True Story of Travis Walton") along with abductee Travis Walton.
All FREE SIFF "UFO Symposium" events are being held at the Sonoma Community Center:
Friday, April 1, 8pm
Andrews Hall: "Fire in the Sky"
Arizona logger Travis Walton mysteriously disappears for five days in 1975 – an alien abduction.
Saturday, April 2
9:15am – 11:30am
Andrews Hall: "Travis: The True Story of Travis Walton"
This amazing film will be immediately followed with Joe Buchman, PhD, talking with documentary film director, Jennifer Stein and Travis Walton.
12:00pm – 3:00pm
Room 110: Interview & Panel – 12noon
We will hear from filmmakers regarding UFO genre films; including Stephen Bassett, Jennifer Stein, and "mystery guest". Moderated by Dr. Joe Buchman.
Lunch Break – 1:30pm
Mary's Pizza Shack is providing food for the audience in room 110.
Disclosure with Bassett – 2:00pm
Hilary is making noise around Disclosure; Steven Bassett, our favorite pundit, tackles the latest information from the candidates.
Remember: you can attend the UFO Symposium Panel for FREE – no tickets needed. The UFO Symposium is sponsored by, and compliments of, Sonoma Stor-It-All. (Film Festival Pass Holders will be seated first, so please come early.)
CLICK HERE For a map to the SONOMA COMMUNITY CENTER: Andrews Hall and Room 110
MARCH 5, 2016 ~ ROBERT STANLEY - "Close Encounters in DC & Malibu Underwater Base"
ROBERT M. STANLEY presents:
CLOSE ENCOUNTERS IN WASHINGTON, D.C. & THE MALIBU, CA UNDERWATER UFO BASE – NEW DEVELOPMENTS
Few people know that our nation's capitol has more documented UFO sightings and alien encounters per square mile than any other location on Earth. However, thanks to the efforts of research analyst Robert M. Stanley, people are starting to ask questions, such as why are UFOs routinely coming to Washington, D.C., and why is there such a vast cover up of this important subject?
PLUS! Did you know that Robert was the person who "discovered" the Underwater UFO Base off Malibu, CA? Robert's the latest findings about the Malibu base will astound! Check out the DC UFO photos that go with Robert's presentation/books:
http://www.unicusmagazine.com/freeDCUFOphotos.htm
Robert has traveled to nearly 60 countries during his life-long pursuit of modern and ancient mysteries. Over the past 30 years, Robert's quest for unique ideas and information has led him to research and write about many controversial topics. His ongoing investigations have been featured on television, radio, print and the Internet. Born in 1959, Robert is a native of Los Angeles, California. He grew up in Malibu and in 2008 moved to southern New England with his wife, son and dog. In 2015 he relocated his family to Asia. He enjoys surfing, hiking, motorcycles, tennis, photography and composing music. Formerly a corporate journalist for HONDA Research & Development in Torrance, California, Robert is currently employed as a corporate editor for an international company based in Hong Kong. He is the author of Close Encounters on Capitol Hill and Covert Encounters in Washington, D.C.
He is the web master of UNICUS Magazine.com; and the host of The UNICUS Radio Hour. He is the producer of The UNICUS Radio Network. He has served as a correspondent for America's Morning News and America's Radio News Network.
FEBRUARY 6, 2016 ~ ROB STATES - "UFOs, Alien Origins, and The Alien Agenda"
ROB STATES presents: UFOs, Alien Origins, and The Alien "Agenda"
Rob States is a Mechanical Engineer with a Bachelors Degree from the University of Colorado (1975). He also holds a Master of Science Degree in Gas Dynamics from the University of Colorado (1976), and engineers tunnel ventilation systems for AECOM, a large civil engineering firm.
Rob also has a Masters Degree in Mechanical Engineering from MIT (1981), where his thesis was on the vibration of rotating objects and a Masters Degree in Management from MIT (1981) with a specialization in Finance and Management Information Systems.
For the past 30 years, Rob has engineered exotic industrial equipment for industries as diverse as luxury yachts, microwave synthesizers, incinerators, and control systems. For four years, he was the Chief Engineer of a start-up company that manufactured pulse dryers.
JANUARY 2, 2016 ~ 2nd Annual "YOUTUBE UFO VIDEO ROUNDUP"
2nd Annual "YouTube UFO Roundup"
UFO Jim, Rob States and Lorien Fenton will be hosting the 2nd Annual YOUTUBE ROUNDUP! of the best UFO or Alien related video's of 2015.
This event is is about sharing your "knowledge". Here are the requirements and event information:
Find a short, 3-5 minute YOUTUBE video LINK of amazing UFO's or must know "Alien" information. Or a 3-5 minute segment of a video (you'll need to submit the "time stamp" of the section you want us to cue up for you). Please post the LINK in the notes section of THIS SIGN UP SHEET. There are only 16 slots. So, please find your video fast and submit it by December 31st at midnight PT. UFO Jim, Rob and I are meeting on the 1st to "Round Up" the video's and get the presentation set for the next day.
You will introducing your video and explaining why you chose it as your favorite 2015 UFO/Alien video. You'll have 2 minutes or so… keep it short and sweet.
After the group has reviewed the video, we allow for "reactions" and comment for about 2 minutes.
There are PRIZES! There is a GRAND PRIZE – the video that tops both categories, a 1st Place for best UFO video and 1st Place for best "Alien" video.
Ballots provided so everyone will be able to vote.
Thanks everyone for signing up and bringing us the "Best Of" for 2015!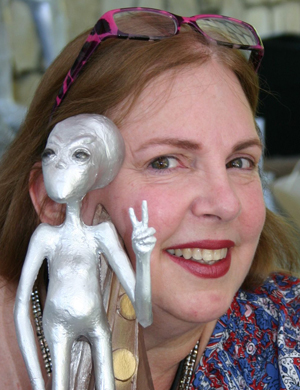 Lorien Fenton
Radio and TV Personailty
Listen to Lorien on Inception Radio Network on Wednesday nights for her CALIFORNIA MUFON RADIO SHOW. And catch her on Mondays on Revolution Radio for THE FENTON PERSPECTIVE and on KCOR for her new show The Fenton Files.