JOIN US FOR OUR NEXT MEETING
APRIL 7, 2018 - MICHAEL SCHRATT: "Inside the Black World"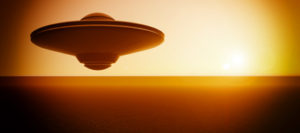 Inside the Black World: Exposing the "Silver Bullet" Technology
Michael Schratt (military aerospace historian) will present a highly illustrated lecture specifically focusing in on making a case for the existence of a "Secret Space Program" which bypasses congressional oversight.
Topics to be included are the following:
USO's (Unidentified Submerged Objects)
September 1958 U.S.S. FDR UFO encounter
military pilot UFO encounters during 1952
"Aurora" test flight schedule
1982-1989 Hudson Valley Boomerang
1989 Belgium Triangle case
Massive update on Black Triangles
The Ben Rich/John Andrews connection
Military aircraft procurement and your tax-dollars
The so called "Black Budget"
Classified Project Code names
The infamous A-12 Avenger II fiasco, and what really happened
F-35 cost over-runs
Northrop B-2 Stealth Bomber
Toxic burn pits at Area 51 exposed
New building expansion at Area 51
The March 13, 1997 Phoenix lights case
legacy of anti-gravity research and the military industrial complex
"Build your own UFO extravaganza"
Strap in and prepare yourself for a non-holds-barred, shoot-from-the-hip presentation which is sure to cause even government "spook groups" to run for cover.
---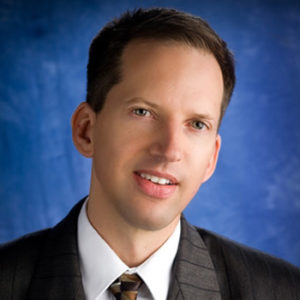 MICHAEL SCHRATT (private pilot/military aerospace historian) has lectured across the country on the unique subject of "Mystery Aircraft" and classified propulsion systems buried deep within the military industrial complex.
A guest speaker at the "OSHKOSH" AirVenture 2006/2007 event, (world's largest air show), Michael has developed a number of contacts which have had first hand experience dealing classified "black programs", including former USAF pilots, retired Naval personnel, and aerospace engineers that have maintained a TOP SECRET SCI security clearance.
In an effort to expose government fraud, waste and abuse, Michael devotes much of his free time researching aerospace technical documents, conducting interviews, and traveling to multiple University archives. As a concerned citizen, it's his belief that it is our Constitutional obligation to question authority, and demand an accounting of special access programs that bypass congressional oversight and public scrutiny.
Michael currently works as a SolidWorks draftsman in San Jose, CA.
DATE TO BE ANNOUNCED - KOSTA MAKRERAS & HOLLIS POLK: "The People's Disclosure Movement" and "Global CE-5 Initiative"
KOSTA MAKREAS will present information on the "The People's Disclosure Movement" and the "Global CE-5 Initiative" – defining their missions and why he created them. PLUS, he and his partner will tell of their Shasta Contact Experiences and personal ET contact stories.
Kosta Makreas is the founder of ETLetsTalk.com, "The People's Disclosure Movement", and the "Global CE-5 Initiative". Kosta is an international net-worker and creative artist working on behalf of right relations between all lifeforms. He was born in Ft. Wayne, IN in 1953.
In 1977 he earned a B.A. in Computer Science from Indiana University. He has been a successful software consultant in the Silicon Valley for almost 4 decades.
But most importantly Kosta has been a dedicated spiritual activist since his teenage years. As a young man Kosta became fascinated with the mysteries of the Universe – teaching himself astrology, meditation, astronomy and reading widely on extraterrestrial UFOs, comparative religion, science fiction, spirituality, Atlantis, and many other metaphysical topics.
His current passion and mission is the web site ETLetsTalk.com and the ETLetsTalk community which has 11,000 members in more than 100 countries. AT ETLetsTalk.com he teaches members how to successfully communicate with loving ET spiritual intelligence. Members can also discover other members on the global community map who can join them. Kosta is creating and nurturing a global citizens movement which contacts many benevolent Star civilizations currently visiting the Earth. This movement seeks to empower individuals and groups to interact with these ET Beings and to co-create with them a positive planetary transformation – a New Earth of peace, free energy, abundance, and justice.
Kosta believes that we are living in a unique, challenging, and wonderful point in history as we transition to a new mode of enlightened and spiritual living where planetary peace reigns between Humanity and all life forms on and off Earth.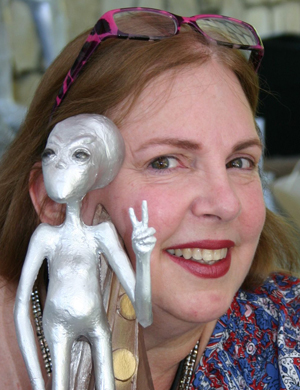 Lorien Fenton
Radio and TV Personailty
Listen to Lorien on Inception Radio Network on Wednesday nights for her CALIFORNIA MUFON RADIO SHOW. And catch her on Mondays on Revolution Radio for THE FENTON PERSPECTIVE and on KCOR for her new show The Fenton Files.