JOIN US FOR OUR NEXT MEETING
AUGUST 4, 2018 - MELINDA LESLIE: Two Presentations - "MILABS" & "UFOlogy's Minders"
IMPORTANT INFO:

a) OUR VENUE HAS CHANGED! We are now meeting at:
Sandalwood Estates – Club House
576 N. McDowell Blvd.
Petaluma, CA 94954
Basically, 3 long Blocks North on N. McDowell Blvd. from where you would have turned right onto E. Madison.
b) We are NOT meeting in September. Doing a "double header" in August.
c)  Price is $15 (not the usual $10/$5 – due to the costs of bring Melinda to the Bay Area from Sedona. PLEASE PAY IN ADVANCE BELOW – very much appreciated. Even with your meeting fee, both Melinda and I are taking a loss to get you this information. THAT IS HOW IMPORTANT IT IS!!


Sorry, but there are currently no tickets for sale. Please try again later.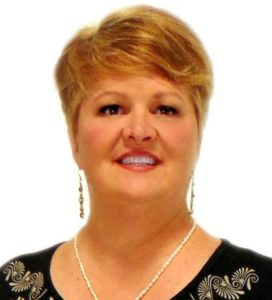 MELINDA LESLIE is a UFO abductee and has been public with her own extraterrestrial and covert-ops human abduction experiences for 28 years and is considered by many to be the authority on a military and intelligence agency involvement in UFO abduction cases. Both her research and personal experiences have been featured in 24 books by prominent authors in ufology.
Melinda is an investigator in the field of Ufology with 29 years of experience. For 7 years she has been the Owner of UFO Sighting Tours in Sedona, Arizona, where she has conducted over 940 tours with the use of military Night Vision Goggles. To date, Melinda's 6,500 plus tour clients have felt they always had true UFO sightings on every tour except one!
Melinda has lectured for numerous organizations including UFO CON, Contact in the Desert, the International UFO Congress, MUFON, the X-Conference, the Bay Area UFO Expo, The Whole Life Expo, and more. She's a frequent guest on numerous radio shows including as a repeat guest on Coast-to-Coast AM, appeared on several television shows, and is currently co-host of Transcending Realities, a new TV show on IvoloveTV.com on all things UFO, spiritual and conspiracy.
Check out her website: www.UFOSightingTours.com
SCHEDULE – Please arrive between 2:00 and 2:30pm. Melinda will begin her presentation promptly at 2:30pm.
2:30pm – PRESENTATION ONE
The Covert Program of Reverse-Engineering Extraterrestrial Abductees (MILABs): The Experiences, Evidence, and Implications
Melinda Leslie researches how covert human agencies are reverse-engineering extraterrestrial abductees for information to be used in both extraterrestrial (ET) technology and covert-ops personnel development programs.  She investigates how the government's "official management" of ET information includes the monitoring, re-abduction, interrogation, and recruitment of alien abductees into covert programs, equating it to just as covert or black-ops military personnel gather and reverse-engineer ET craft, they also gather and reverse-engineer the abductees.  Also called MILABs (military abductions) these experiences are abundant with evidence and also serve to demonstrate some of the greater implications for an official UFO Disclosure and the truth behind the Secret Space Program.
Melinda has documented detailed accounts of covert human agency abduction experiences and the covert-ops' attempt to learn the ET's technology, motives, abductee genetics and psi (paranormal or psychic) abilities through these events.  Melinda's lectures on the subject always include startling new developments, hard evidence, and detailed experiences never shared before.
4-5pm – "Brown Bag" Snack or Late Lunch/Dinner Break (Bring you own meal/snack so you don't have to leave the venue, unless you want to! Plenty of places to eat outside at either location.)
5-6:30pm – PRESENTATION TWO
UFOlogy's Minders: The Management and Manipulation of Disclosure

Melinda will be giving an updated presentation of her FABULOUS lecture at UFO CON last March – so much has happened since then! Melinda (and Lorien) communed with the people "behind the current disclosure" at a conference. Melinda has had several conversations with persons involved with TTSA/AATIP, and she has information on several other new developments in the arena of Disclosure that no one else has!
This presentation is a primer for everyone who wants to know who is doing the "managing and manipulation" of Disclosure and what this new release of information is really all about. You will not hear these truths at other events – so don't miss it!
WE WILL BE GOING TO LUMBERJACK'S AFTER THE MEETING FOR DINNER, DESSERT, OR COFFEE.
NO MEETING SEPTEMBER 1, 2018
NOVEMBER 3, 2018 - KOSTA MAKREAS & HOLLIS POLK: "The People's Disclosure Movement" and "Global CE-5 Initiative"
KOSTA MAKREAS will present information on the "The People's Disclosure Movement" and the "Global CE-5 Initiative" – defining their missions and why he created them. PLUS, he and his partner will tell of their Shasta Contact Experiences and personal ET contact stories.
Kosta Makreas is the founder of ETLetsTalk.com, "The People's Disclosure Movement", and the "Global CE-5 Initiative". Kosta is an international net-worker and creative artist working on behalf of right relations between all lifeforms. He was born in Ft. Wayne, IN in 1953.
In 1977 he earned a B.A. in Computer Science from Indiana University. He has been a successful software consultant in the Silicon Valley for almost 4 decades.
But most importantly Kosta has been a dedicated spiritual activist since his teenage years. As a young man Kosta became fascinated with the mysteries of the Universe – teaching himself astrology, meditation, astronomy and reading widely on extraterrestrial UFOs, comparative religion, science fiction, spirituality, Atlantis, and many other metaphysical topics.
His current passion and mission is the web site ETLetsTalk.com and the ETLetsTalk community which has 11,000 members in more than 100 countries. AT ETLetsTalk.com he teaches members how to successfully communicate with loving ET spiritual intelligence. Members can also discover other members on the global community map who can join them. Kosta is creating and nurturing a global citizens movement which contacts many benevolent Star civilizations currently visiting the Earth. This movement seeks to empower individuals and groups to interact with these ET Beings and to co-create with them a positive planetary transformation – a New Earth of peace, free energy, abundance, and justice.
Kosta believes that we are living in a unique, challenging, and wonderful point in history as we transition to a new mode of enlightened and spiritual living where planetary peace reigns between Humanity and all life forms on and off Earth.
DECEMBER 1, 2018 - "Annual MUFON UFO X-Mas Potluck Party & GREEN ALIEN Gfit Exchange"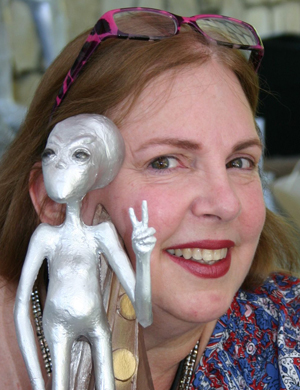 Lorien Fenton
Radio and TV Personailty
Listen to Lorien on Mondays on Revolution Radio for THE FENTON PERSPECTIVE and on KCOR for her new show The Fenton Files.