NO REGUALR MEETING JUNE 3 - Instead meet In Volcano, CA on SUNDAY, JUNE 4
The Volcano UBUNTU Center invites all Marin Sonoma MUFON peeps to spend the day with Ralph and Marsha Ring at the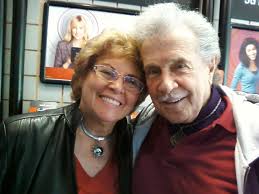 "To Know Beyond Belief" Workshop
Sunday, June 4th, 9:00 AM to 5:00 PM
Volcano Ubuntu Center ~ 21485 National St. Volcano, CA
Donation ~ $30.00
(Includes: All day Workshop/Breakfast/Lunch)
To Register Visit ~ http://volcanoubuntucenter.weebly.com/ralph-ring-conference.html
HOT OFF THE PRESS:
The Volcano UBUNTU Center is happy to announce our friend and neighbor, David Bowling who will demonstrate his latest advancements to his advanced technology to our group. This is a very unique and rare opportunity to have a glimpse into the mechanics of Coefficient of Proficiency Technology.
WORKSHOP AGENDA:
+ 9:00am – 9:30am:  Reception / Break-the-Fast Refreshments
+ 9:30am – 10:00am:  Introduction of Ralph & Marsha
+ 10:00am – 11:30am: "Beyond the Box" w/Ralph & Marsha
+ 11:30am – 12:00pm:  "How do you get to the Place of Knowing?"  w/Ralph & Marsha
+ One Hour LUNCH PROVIDED
+ 1:00pm – 1:15pm:  Aaron Derby – Strumming through the Dimensions
+ 1:15pm – 1:30pm:  Navigating through BlueStarEnterprise.com: website and Introducing: YouTube Channel about Otis Carr w/Aaron Derby Web Developer
+ 1:30pm  – 2:15pm:  "Advanced Technology Demonstration" (Blow your socks off Technology!) w/David Bowling
+ 2:30pm – 3:30pm:  Update on Ralph's knowledge of what is going on in our world. What type of technology is out there?  What are the Advanced Technology Pods doing? w/Ralph & Marsha
+ 4:00pm – 4:30pm:  "Open Sourcing: Changing our World one Pod at a Time and One Person at a time – We are the Collective Revolution" w/Ralph & Marsha
+ 4:30pm – 5:00pm:  "Words of wisdom for those who desire to raise the consciousness of this planet". What can we do to help support the vision for this technology or raising our consciousness to be able to use these devices?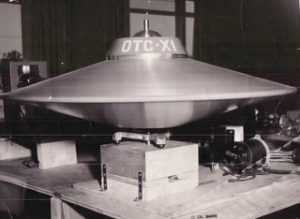 July 8 & 9 - Mt. Konocti Hotel/Camping Trip, Seminar and Skywatch
TBA
August 5, 2017 - 2:30pm Petaluma Senor Center
TBA
May 6th, 2017 - 2:30pm - Petaluma, CA
Join Us for our MAY 2017 MUFON Marin Sonoma Meeting
for a Dual Presentation with
Jo Ann Richards & Kerry Cassidy
"Knights of the Cold War"
JO ANN RICHARDS will share the biographies of husband, Capt. Mark Richards, and father-in-law, Maj. Ellis Loyd Richards, Jr. – both of whom were involved in top-secret military intelligent operations and the Secret Space Program.  She will also give brief summaries of some of their fascinating missions and duties, on- and off-planet.
After JO ANN RICHARDS' (live) presentation, KERRY CASSIDY (by Skype) will join us on Skpye to give her perspective on Mark Richards, the Secret Space Program, what it has been like visiting Mark in prison, and questions from the audience.
********************************************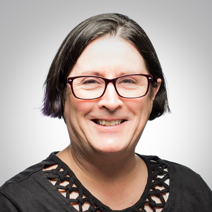 JO ANN RICHARDS is the Executive Director of educational non-profit Earth Defense Headquarters. Her husband, Mark Richards, and his father, Ellis Loyd Richards, were involved with top-level military intelligence operations since World War II. Many of these operations included on-world and off-world contact and battles with various alien species.
Mark's family history includes some very interesting bloodlines and personal connections. Both of his grandfathers worked with Nikola Tesla. Grandfather Richards worked on the Manhattan Project. Mark's father spent summers with Tesla, Goddard, and Hubble. Both he and Mark were involved with top-secret things since they were teens… it runs in the family.
Jo Ann speaks about her knowledge of military operations and meetings that these men were involved with.  She shares information about numerous alien species, the secret space fleet, and battles with aliens on-and off-world. In 1984, Mark was falsely convicted of a murder and has been incarcerated ever since. The family now believes it was to keep him quiet about what he knows and to keep him from fighting the New World Order.
Jo Ann has been a guest on many radio and TV shows including: The Fenton Perspective, Quantum Leap, Ohio Exopolitics, Through the Keyhole with Karyn Dolan, Out There TV, is featured in Ed Grimsley's Skywatch video, and has been interviewed by Kerry Cassidy of Project Camelot. She has given presentations at: several PROBE UK conferences; Ed Grimsley's Skywatch Conferences; the Bay Area 2012 Summit; the 2012 Super Soldier Summit; the Alchemy Event and a host of other events.
Jo Ann has an incredible story to tell about Human-ET contact!
WEBSITE: www.edhca.org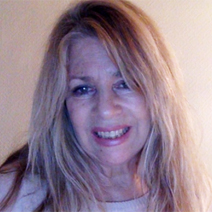 KERRY LYNN CASSIDY is the CEO and Founder of Project Camelot and Project Camelot TV Network LLC.   She is a documentary filmmaker and investigative reporter and in April 2006 she teamed up with Bill Ryan and founded Project Camelot.
For over 11 years, Kerry has been traveling the world conducting interviews and documenting the testimony of whistleblowers with above top secret clearances as well as authors, researchers and experiencers covering conspiracies, the secret space program, black projects, ETs and free energy. As an intuitive, and remote viewer, Kerry has spent years researching the occult and studying Eastern philosophy. While spending dedicated time in meditation, she linked her chakras in her 20s and has had multiple samadhi experiences since then.
Kerry pioneered the now infamous Camelot guerilla interview style that captures the drama of the the interpersonal dynamic between interviewer and interviewee as well as an approach that enables the viewer to determine whether the truth is being told, some facsimile thereof, or a lie.
Kerry speaks at conferences around the world.  She has produced several highly regarded conferences with the trademark name Awake and Aware featuring key witnesses and researchers that are part of the Camelot history of interviews. KERRY'S BLOG has gone viral and become a must see news commentary space picked up by alternative news organizations around the world.
Kerry's weekly show, is now broadcast live on PROJECT CAMELOT TV via Youtube.  Kerry started out hosting a weekly radio show called Whistleblower Radio about 7 years ago and since then her radio and live video broadcasts have generated millions of viewers around the world. The Project Camelot Youtube Channel has over 157,000 subscribers  and over 50 million viewers worldwide. At this time, the Project Camelot library contains 500+ hours of audio and video footage available free online.
Kerry has a BA in English from Sonoma State University, and is a graduate of the UCLA Anderson School of Management Executive MBA Program as well as a specially selected author-writer-director of the UCLA Short Fiction Film Program. She worked for 19 years in Hollywood for top studios, talent agencies and in independent film production and development, prior to founding Project Camelot.
WEBSITE: ProjectCamelotPortal.com
April 1st, 2017 ~ 9:30 am at the Sonoma Community Center
Sonoma International Film Festival UFO Symposium.
March 4th, 2017 ~ 2:30pm at the Petaluma Senior Center
Join Us for our MARCH 2017 MUFON Marin Sonoma Meeting for a Dual Presentation with
Leela Hutchison and Ruben Uriarte
Mysteries of the Chihuahuan Desert and Border UFO Sightings
The United States and Mexico share a UFO/Paranormal Phenomena on both sides of the geo-political border. Both Leela and Ruben will share their research on some interesting " hot spots" from this region.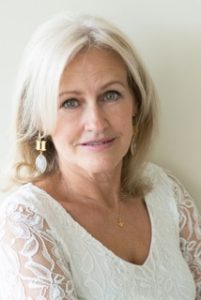 LEELA HUTCHISON
Leela will speak about her scientific exploration experiences in the giant crystal caves located in Naica, Chihuahua, Mexico. The Naica mines are now shut down. Leela Hutchison is a Graduate Gemologist of the Gemological Institute of America, an explorer, teacher and now published author on crystals, gems and minerals. See her book, Journey Into the Giant Selenite Crystal Caves of Mexico, on Amazon.
Born in El Paso, Texas, Leela has always had a near obsession for hiking, crystal and rock hounding and mineral collecting in the deserts in the American southwest.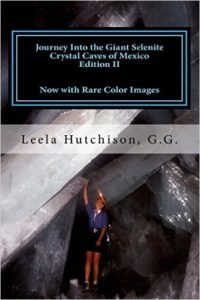 In 2001, Leela became the first American woman to enter the astonishing giant Selenite crystal caves. These giant crystals are located 1,000 feet down inside a working silver mine, near the village of Naica, Chihuahua in the Sierra Madre Mountains of Mexico. These caves contain what are now known as the largest crystals on Earth ranging in size to approximately 40 feet, weighing as much as 60 tons, and estimated to be 1,000,000 (one million) years old. See Leela's research at: www.TheCrystalGiants.com/
She specializes in educating listeners on the remarkable qualities of Selenite, considered by many to be one of the major
power generating crystal energies of the emerging new global consciousness. Visit her Gem and Crystal Website: LeelasGems.com
RUBEN URIARTE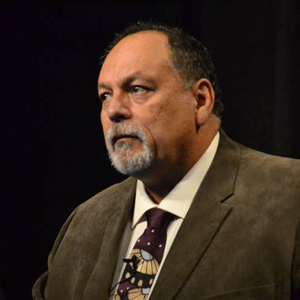 Ruben Jose Uriarte graduated from Cal State University at Hayward/East Bay with a B.A. degree in Psychology and Latin American Studies. Ruben is a member of MUFON (Mutual UFO Network) as a Field Investigator, State MUFON Director for Northern California and Deputy Director of Investigations/International Affairs.
Ruben has been involved with a large network of research organizations and served as a California State Coordinator for Crop Circle Phenomena Research International. He was a former research director for Beyond Boundaries, a company specializing in taking tour groups to various UFO "hot spots" around the world.
Ruben currently serves as a board member for the Organization for Paranormal Understanding and Support (OPUS). The mission of OPUS is to educate and support people having unusual/anomalous personal experiences.
Ruben has been interviewed on many local and national radio shows and television documentaries on the subject of the UFO Phenomenon and has authored a number of books, co-written with Texas UFO researcher Noe Torres about major UFO crashes and other historical cases that have occurred along the border Southwestern United States and Mexico. Visit their website: www.RoswellBooks.com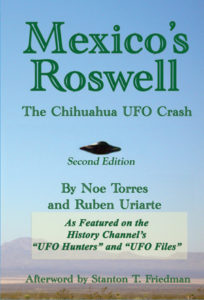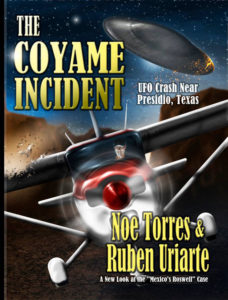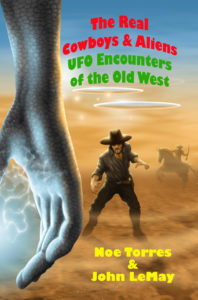 February 4th, 2017 ~ Bret Oldham - "Children of the Greys"
BRET OLDHAM has been researching the paranormal since his teen years. Together with his wife Gina, they are Halo Paranormal and are based out of Murfreesboro, Tennessee. Their research encompasses a wide spectrum of the paranormal including ghosts, UFOs and cryptozoology. They have been featured on numerous radio shows, magazine and newspaper articles, Internet, local and national TV in the USA, New Zealand and Europe; including shows on Bio, Discovery, CBC Canada and TV7 in Bulgaria.
Bret is the author of "Children Of The Greys", a personal account of his life long alien abduction experiences, and "Ghost Stories Of Las Vegas". Bret and Gina contributed two articles to the book, "Real Ghosts, Restless Spirits and Haunted Places" by renown author Brad Steiger. Bret wrote a chapter on "Spirit Communication" for the book, "Mystery US Universe, Origins and Destiny". Bret has written articles for Bigfoot newsletters and has interviewed such UFO luminaries as Travis Walton and John Lear which were both first published by Alternate Perceptions magazine and later picked up worldwide.
JANUARY 7, 2017 ~ 3rd Annual "YouTube UFO Video ROUND-UP"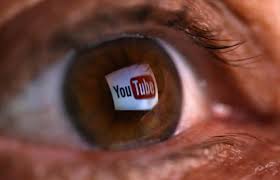 Join Us for the 3rd Annual "YouTube UFO Roundup" – The Best Video's of our Genre from 2016!

"UFO Jim" Ledwith (www.UFOSRREAL.com) and Lorien Fenton (www.LorienFenton.com) will host the 3rd Annual YOUTUBE UFO VIDEO "ROUND-UP"! The best UFO or Alien related video's of 2016 on the net!
This event is is about sharing your "knowledge" and your participation. Here are the requirements and event information:
Find a short, 3-5 minute YOUTUBE video LINK of amazing UFO's or must know "Alien" information. Or a 3-5 minute segment of a video (you'll need to submit the "time stamp" of the section you want us to cue up for you).
Please email your submission to Lorien: Lorien@MUFONMarinSonoma.com. IMPORTANT: In the Subject Line, type these words in CAPS – "VIDEO FOR SATURDAY".
There are only 16 slots. So, please find your video and submit it by January 6th at 9pm PT.
You will introducing your video and explaining why you chose it as your favorite 2016 UFO/Alien video. You'll have 1 minute or so… keep it short and sweet.
After the group has reviewed the video, we allow for "reactions" and comments.
There are PRIZES! There is a GRAND PRIZE – the video that tops both categories, a 1st Place for best UFO video and 1st Place for best "Alien" video.
Ballots provided so everyone will be able to vote.
Thanks everyone for emailing me the "Best Of" for 2016!
DECEMBER 10, 2016 ~ 6th UFO Holiday Party & 'Green Alien' Gift Exchange
Join us December 10th at 5pm for the 6th UFO HOLIDAY PARTY!!!
This year our Dinner will be catered by DICKEY'S BBQ and Lorien will provide Vegetarian Turkey Loafs (from Whole Foods) as well as several pies for dessert!
The Dinner Includes:
Both Smoked Turkey & Cajun-fried Turkey
Vegetarian Turkey Loaf
Cornbread Dressing
Gravy & Cranberry Sauce
Baked Potato Casserole
Green Beans with Bacon
Rolls
Desserts:
Pumpkin Pie
Apple Pie
Pecan Pie
Coffee provided; please bring your own drinks if not a coffee drinker.
The 'Green Alien' Gift Exchange!
Again this year we will hold our now infamous Green Alien Gift Exchange! Please bring a used gift that falls into the categries of: Aliens, UFO's, Consciousness, Conspiracy, Technology, etc. Please wrap your gift – if you can – so as to camouflage it, so the person who's picking the gift can't has a hard time figuring out what it might be.
Our Speakers will be joining in by Skype and with us in person – they are EXTRA ORDINARY!
PARTY TICKETS!
TICKET DEADLINE – DECEMBER 8th at 12 midnight Pacific
Please, purchase your ticket by December 8th at midnight. Food orders have to be in by 9am Friday December 9th. If you miss the deadline, email Lorien to see if she might have ordered an extra meal or two.
NOVEMBER 13, 2016 ~ TIME TRAVEL CON (not on regular meeting day)
Since the dates are so close for the regular meeting, that first Saturday os canceled. INSTEAD, join us at TIME TRAVEL CON!!!
OCTOBER 1, 2016 ~ 1st Annual Experiencer Event
You've had the experience – now share the understanding!
CERO & IVOLVE TV PRESENT
"The Faces of Abductees and Experiencers"
This is the Place to Be on October 1st
Worldwide via Live Stream!
SPECIAL ALL DAY EVENT: 10am to 5pm
$10 non-MUFON Members ~ $5 MUFON Members
Important: Arrive when you can, but please note – the price will be the same whenever you arrive.
The Faces of Abductees and Experiencers event is a unique opportunity for those of you who have had lifelong contact with otherworldly beings to meet and interact with others just like yourself on a day of education and camaraderie. You Will be spellbound by their many years of research and personal experiences.
The "Experiencer/Abductee panel, will highlight 4 brave souls who will talk, in-depth, how their experiences have impacted their entire lives. One gentleman on the panel will be speaking publicly for the very first time and I know you will make him feel comfortable and supported. Adding a special touch, Debbie Jordan-Kauble and Mary Rodwell will also be joining the panel.
The event starts at 10am and from what I can gather, there is a lunch break and a dinner break. BUT, there is no schedule, so it's hard to tell when they will take place.
PRESENTERS INCLUDE:
Dr. David Jacobs – Retired Professor, Researcher and Hypnotherapist
Mary Rodwell – Registered Nurse, Researcher, Author
Yvonne Smith – Founder of CERO, Hypnotherapist, Author
Debbie Jordan-Kauble – Author and central figure of Bud Hopkins "Intruders"
4 Experiencer Panel Members AND MORE!!!
PLEASE BRING: Your favorite folding chair, and/or a pillow, water, food, snacks, etc. You can go out for meals – there are plenty of restaurants nearby. Lorien will be issuing wrist bands so you can come and go throughout the day.
SEPTEMBER 3, 2016 ~ MIKE MACE
MIKE MACE presents: Skinwalker Ranch Revisited – The Latest Evidence of Extraordinary Activity
ABOUT MIKE
MIKE MACE received degrees in economics from UC Berkeley and UC San Diego. He currently teaches economics at a junior college in the Sacramento area. He has been a member of MUFON for 25+ years and a Field Investigator for most of those years. What got him interested in UFO's?  It was seeing the cover of Whitley Streibers' "Communion" in the bookstore in 1987.
ABOUT "SKINWALKER REVISITED"
After George Knapp's 2005 book declared that activity had dramatically slowed down at Skinwalker Ranch, many people lost interest in the phenomena.  However, there are still a number of independent investigators pursuing the still-active phenomena occurring at Skinwalker.
Please join Mike as he reviews the whole Skinwalker Ranch phenomena including recent reports and his recent trip to the area. He will also discuss his hypothesis as to why there is still very tight security at the Ranch.
AUGUST 6, 2016: NO MEETING in Petaluma ~ Join Us for LUIS MAERTENS in Volcano, CA ~ August 6 & 7
TO JOIN US CLICK HERE TO GO TO THE REGISTRATION WEB SITE
Workshop Agenda Day One
LOCATION: Indian Grinding Rock State Historic Park
Saturday, August 6, 2016
9:00am – 9:30am: Registration /Morning Refreshments
9:30am – 12:00pm: Luis's story with Galactic Ascended Masters
12:00pm -1:00pm: Lunch on Own or Mexicali lunch – $5.00 donation
1:00pm – 2:30pm: Luis 1st Afternoon Session
2:30pm – 4:30pm: Second Afternoon Session – Meditation in Meadows – Healing of Planet
4:30pm – 6:00pm: Break for Dinner (on your own)
6:00pm – 7:30pm: Crystal Cavern Activation – Meet at Black Chasm Cavern @ 6:00pm (Descend into Cavern @ 6:15pm sharp)
7:30pm – 8:30pm: Personal meditative time to receive messages from Galactic Friends
8:30pm – 9:00pm: Luis – Galactic Message
9:00pm – 10:00pm: Skywatch – Chawse State Park with Chuck Poloka and Luis
Workshop Agenda Day Two
LOCATION: Indian Grinding Rock Museum Classroom
Sunday, August 7, 2016
9:00am – 10:00am: Registration / Light Breakfast
10:00am – 12:00pm: Morning Session
12:00pm – 1:30pm: Lunch on Own
1:30pm – 3:00pm: Afternoon Workshop
3:00pm – 4:00pm: Meditation
4:00pm – Adios and Thank you for attending our amazing Solar and Crystal Activation sessions with Luis Maerten
JULY 9, 2016 ~ 5th Annual "Brown Bag Dinner & Skywatch"
5th Annual "HOT SKY IN JULY" Brown Bag Dinner & Skywatch
Speakers included: Lyn Buchanan, Doug Hawes, Edmund Kuell, Mark McCandlish, Rob States, Ruben Uriarte
JUNE 4, 2016: NO MEETING (Lorien at a Conference)
MAY 7, 2016 ~ JOANN RICHARDS
APRIL 1 & 2, 2016 ~ Sonoma International Film Festival - "UFO Symposium"
Join MUFON Marin Sonoma's favorite UFO guy, "UFO Jim" Ledwith, who is again curator/sponsor of the UFO SYMPOSIUM at the Sonoma International Film Festival (SIFF).
This year Jim invited Jennifer Stein to contribute her award winning film, TRAVIS: The True Story of Travis Walton, as the festivals "UFO genre" movie.
PLUS, the Film Festival will screen Fire in The Sky, the Hollywood adaptation of Travis' ordeal. It will be shown Friday, April 1, at 8pm in Andrews Hall, at the Sonoma Community Center.
The next day, Saturday, April 2nd, at 9am be at the Sonoma Community Center once again in Andrews Hall to watch the amazing TRUE story of what really happened — TRAVIS: The True Story of Travis Walton. Not just the story around the "abduction", but the aftermath and what life is like for Travis 40 years later. After the screening Dr. Joe Buchman will interview Jennifer and Travis.
Then make your way down the hall to room 110 for the AMAZING UFO Symposium Panel with Steven Bassett, Jennifer Stein and UFO Jim Ledwith.
We'll break for Pizza and then the floor goes to "Mr. Disclosure" himself, Steven Bassett.
And, thanks to "UFO Jim", it's ALL FREE!!
Pictured (left): UFO Jim at the UFO Congress with Director Jennifer Stein ("Travis: The True Story of Travis Walton") along with abductee Travis Walton.
All FREE SIFF "UFO Symposium" events are being held at the Sonoma Community Center:
Friday, April 1, 8pm
Andrews Hall: "Fire in the Sky"
Arizona logger Travis Walton mysteriously disappears for five days in 1975 – an alien abduction.
Saturday, April 2
9:15am – 11:30am
Andrews Hall: "Travis: The True Story of Travis Walton"
This amazing film will be immediately followed with Joe Buchman, PhD, talking with documentary film director, Jennifer Stein and Travis Walton.
12:00pm – 3:00pm
Room 110: Interview & Panel – 12noon
We will hear from filmmakers regarding UFO genre films; including Stephen Bassett, Jennifer Stein, and "mystery guest". Moderated by Dr. Joe Buchman.
Lunch Break – 1:30pm
Mary's Pizza Shack is providing food for the audience in room 110.
Disclosure with Bassett – 2:00pm
Hilary is making noise around Disclosure; Steven Bassett, our favorite pundit, tackles the latest information from the candidates.
Remember: you can attend the UFO Symposium Panel for FREE – no tickets needed. The UFO Symposium is sponsored by, and compliments of, Sonoma Stor-It-All. (Film Festival Pass Holders will be seated first, so please come early.)
CLICK HERE For a map to the SONOMA COMMUNITY CENTER: Andrews Hall and Room 110
MARCH 5, 2016 ~ ROBERT STANLEY
ROBERT M. STANLEY presents:
CLOSE ENCOUNTERS IN WASHINGTON, D.C. & THE MALIBU, CA UNDERWATER UFO BASE – NEW DEVELOPMENTS
Few people know that our nation's capitol has more documented UFO sightings and alien encounters per square mile than any other location on Earth. However, thanks to the efforts of research analyst Robert M. Stanley, people are starting to ask questions, such as why are UFOs routinely coming to Washington, D.C., and why is there such a vast cover up of this important subject?
PLUS! Did you know that Robert was the person who "discovered" the Underwater UFO Base off Malibu, CA? Robert's the latest findings about the Malibu base will astound! Check out the DC UFO photos that go with Robert's presentation/books:
http://www.unicusmagazine.com/freeDCUFOphotos.htm
Robert has traveled to nearly 60 countries during his life-long pursuit of modern and ancient mysteries. Over the past 30 years, Robert's quest for unique ideas and information has led him to research and write about many controversial topics. His ongoing investigations have been featured on television, radio, print and the Internet. Born in 1959, Robert is a native of Los Angeles, California. He grew up in Malibu and in 2008 moved to southern New England with his wife, son and dog. In 2015 he relocated his family to Asia. He enjoys surfing, hiking, motorcycles, tennis, photography and composing music. Formerly a corporate journalist for HONDA Research & Development in Torrance, California, Robert is currently employed as a corporate editor for an international company based in Hong Kong. He is the author of Close Encounters on Capitol Hill and Covert Encounters in Washington, D.C.
He is the web master of UNICUS Magazine.com; and the host of The UNICUS Radio Hour. He is the producer of The UNICUS Radio Network. He has served as a correspondent for America's Morning News and America's Radio News Network.
FEBRUARY 6, 2016 ~ ROB STATES
ROB STATES presents: UFOs, Alien Origins, and The Alien "Agenda"
Rob States is a Mechanical Engineer with a Bachelors Degree from the University of Colorado (1975). He also holds a Master of Science Degree in Gas Dynamics from the University of Colorado (1976), and engineers tunnel ventilation systems for AECOM, a large civil engineering firm.
Rob also has a Masters Degree in Mechanical Engineering from MIT (1981), where his thesis was on the vibration of rotating objects and a Masters Degree in Management from MIT (1981) with a specialization in Finance and Management Information Systems.
For the past 30 years, Rob has engineered exotic industrial equipment for industries as diverse as luxury yachts, microwave synthesizers, incinerators, and control systems. For four years, he was the Chief Engineer of a start-up company that manufactured pulse dryers.
JANUARY 2, 2016 ~ 2nd Annual "YouTube UFO Roundup"
2nd Annual "YouTube UFO Roundup"
UFO Jim, Rob States and Lorien Fenton will be hosting the 2nd Annual YOUTUBE ROUNDUP! of the best UFO or Alien related video's of 2015.
This event is is about sharing your "knowledge". Here are the requirements and event information:
Find a short, 3-5 minute YOUTUBE video LINK of amazing UFO's or must know "Alien" information. Or a 3-5 minute segment of a video (you'll need to submit the "time stamp" of the section you want us to cue up for you). Please post the LINK in the notes section of THIS SIGN UP SHEET. There are only 16 slots. So, please find your video fast and submit it by December 31st at midnight PT. UFO Jim, Rob and I are meeting on the 1st to "Round Up" the video's and get the presentation set for the next day.
You will introducing your video and explaining why you chose it as your favorite 2015 UFO/Alien video. You'll have 2 minutes or so… keep it short and sweet.
After the group has reviewed the video, we allow for "reactions" and comment for about 2 minutes.
There are PRIZES! There is a GRAND PRIZE – the video that tops both categories, a 1st Place for best UFO video and 1st Place for best "Alien" video.
Ballots provided so everyone will be able to vote.
Thanks everyone for signing up and bringing us the "Best Of" for 2015!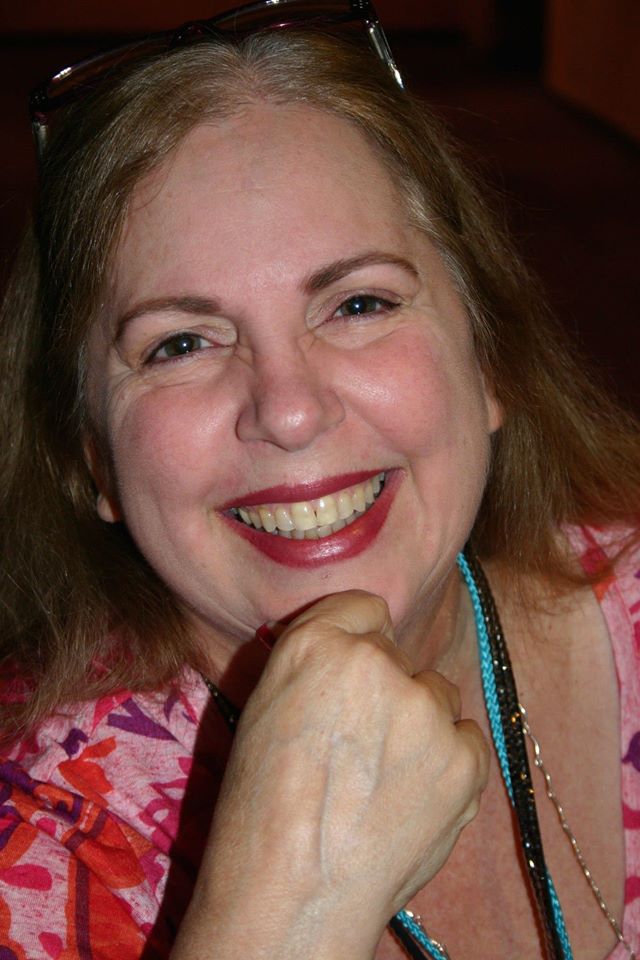 Lorien Fenton
Radio and TV Personailty
Listen to Lorien on
Inception Radio Network
on Wednesday night for her
CALIFORNIA MUFON RADIO SHOW
! And catch her on Monday on
Revolution Radio
for
THE FENTON PERSPECTIVE
.