JOIN US FOR OUR NEXT MEETING
DECEMBER 1, 2018 - GEALDINE OROZCO (new presentation) at 8th Annual MUFON UFO Holiday Potluck Party & "Green Alien" Gfit Exchange
POTLUCK DINNER AT 6pm – "sign up sheet" to bring a "dish" HERE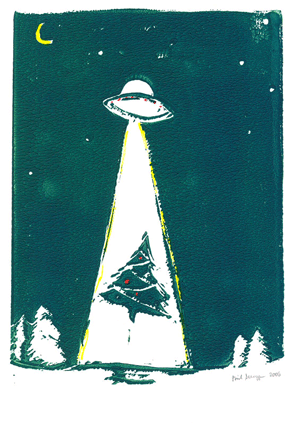 PLEASE NOTE: All food needs to be cooked and ready to eat. Please bring serving utensils. The kitchen will not be available.
Lorien will provide:
Turkey
Vegetarian "Turkey Loaf"
Cornbread & Regular Stuffing
Cranberry Jelly
Pumpkin Pies
Starbucks INSTANT Coffee / Hot water for Tea
Please bring your own drinks and tea bags  if not a coffee drinker.
'Green Alien' Gift Exchange!
YES! The wild, and now infamous, Green Alien Gift Exchange! Please bring a used gift that falls into the categories of: Aliens, UFO's, Consciousness, Conspiracy, Technology, etc. Please wrap your gift – if you can – so as to camouflage it, so the person who's picking the gift has a hard time figuring out what it might be.
EVENING SCHEDULE:
6:00pm – Dinner Begins… Sign up to bring a Dish to Share ABOVE (Please try to arrive between 5:30pm and 5:55pm)
6:30pm – Special Guests tell you of their past year and what's up for next year
7:00pm – Geraldine Orozco Presentation
8:00pm – Dessert
8:30pm 'Green Alien" Gift Exchange
PARTY TICKETS ARE $15
Please purchase your tickets in advance so Lorien can purchase the "Meat and Meatless" dishes, and other eatable goodies, for the Party. The rent for the Senior Center comes out of this payment as well.
Sorry, but there are currently no tickets for sale. Please try again later.
DECEMBER DINNER SPEAKER: GERALDINE OROZCO
PLUS OTHER "SURPRISE: GUESTS!

Geraldine is an Intuitive Pranic Healer and Ascension Coach. On October 15, 2013 Geraldine experienced a vivid abduction from her bedroom window where she recounts being taken on board a ship in which she meets tall grays that show her eight hybrid children along with a sting of intriguing information.
Upon her return she realizes that this experience results in a hypersensitivity to the human electromagnetic field. This discovery initiates a journey to find the truth about what happened. She reaches out to a hypnotherapist to undergo a regression, and what she finds was way more then she was prepared to learn.
Her first hypnotherapy, in June 2017, results in the discovery of repeated abductions originating in her childhood. But, why where they taking her at such an early age? She recounts her abductions through her regressions in which she is surprised with a channeling of information regarding the universe and ancient DNA alterations here on planet earth that operate to seize and control the population through a hidden government.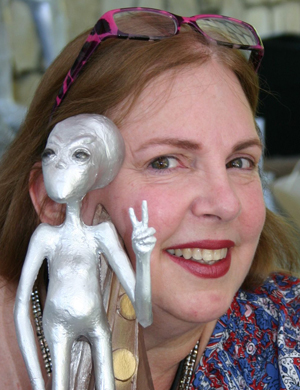 Lorien Fenton
Radio and TV Personailty
4 HOURS OF LIVE BROADCASTING! Listen to Lorien on Mondays on Revolution Radio – THE FENTON PERSPECTIVE at 5pm PT; and on KCOR on her new show The Fenton Files – at 8pm PT.