JOIN US FOR OUR NEXT MEETING
NO MEETING SEPTEMBER 1, 2018
OCTOBER 6, 2018 - Dr. Richard Boylan (TITLE TBA) via SKYPE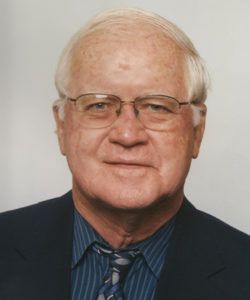 Dr. Richard J. Boylan is a Ph.D. behavioral scientist, anthropologist, university associate professor (emeritus), retired clinical hypnotherapist, consultant, and researcher.
Dr. Boylan is a specialized consultant to Star Kids and Star Seed adults seeking to better understand their full origin, star heritage, identity and mission. He provides education so that Star Kids and Star Seed adults can achieve inner growth, spiritual development, and better understand their future path.
His career has spanned five decades of service as a psychologist, hypnotherapist, social worker, clergyman (retired), educator, and space-civilizations anthropologist. Dr. Boylan has taught as a Lecturer at California State University Sacramento and the University of California, Davis, and was a Professor at National University.
Since 1989 Dr. Boylan has conducted research into human encounters with the Star Visitors and provided consultation to experiencers. This has led to his creating the Star Kids Project to work with these genetically-upgraded youngsters with advanced abilities and characteristics and with their families.
He has presented papers on his research at the 1992 M.I.T. Abduction Study Conference, the 1995 Cosmic Cultures International Conference at Washington, DC, and other conferences.
Richard is the author of five books, Close Extraterrestrial Encounters (1994), Labored Journey To the Stars (1996), Project Epiphany (1997), Star Kids: the Emerging Cosmic Generation (2005), and The Human-Star Nations Connection (2012). He has over 50 articles published.
Dr. Boylan is President of the Star Kids Project which provides educational and training programs for Star Kids and Star Seed adults. He has conducted several workshops for mental health professionals on specialized counseling for experiencers of Star Visitor contact.
He has lectured widely at regional and national conferences, and has been interviewed on numerous radio and television programs, including twice on NBC's Sightings, on Paramount Television Network's Paranormal Borderline, three times on Art Bell's Dreamland program, and as many times on George Noory's Coast To Coast AM.
Dr. Boylan is Past-President of the Sacramento Valley Psychological Association. His wife Lee Boylan, MBA, and he live in Diamond Springs, California and have four grown children.
Website: www.drboylan.com
---
Dr. Boylan research includes:
Zeta Elder (dubbed EBE-3) warns Humans about looming Global Nuclear War in 2018
In AD 1947 Zeta Elder EBE-3 and his two companions space-time-traveled 398 years to Earth and were shot down and crashed near Roswell [Corona], NM. EBE-3 survived and was held prisoner 17 years.
Three video clips of the harsh interrogation of the Zeta Elder, coyly labeled by YouTube "Alien Interview", are of a NSA interrogation done in 1964 at S-4, an undeclared classified facility south of Area 51, Nevada.
During that interrogation, EBE-3 warned his NSA captors about the coming global nuclear war. After he gave the details of that War, the Cabal members of the NSA interrogation team tortured him and prevented him from giving his second warning: about the Cabal and their plans for world dictatorship.
Shortly after that, fellow Zetans came and spirited EBE-3 out of that S-4 facility prison chamber and took him back home. At the time the video was made (1964), it would be [Earth] AD 2362 on future Zeta home world. By the reckoning of present day (2018), it would be [Earth] AD 2416 on future Zeta home world.
In other words when we look at Zetas, we are looking at post-Human mutants after 398 years of radioactive mutation following the (potential) Earth Global Nuclear War of October, 2018.
The Three-Part video clips are on You Tube at: https://youtu.be/G2xXu8_2Exo
NOVEMBER 3, 2018 - KOSTA MAKREAS "The People's Disclosure Movement" and "Global CE-5 Initiative" & HOLLIS POLK "Intuition Development for Contact"
KOSTA MAKREAS presents: "The People's Disclosure Movement" and "Global CE-5 Initiative"
Kosta Makreas is the founder of ETLetsTalk.com, "The People's Disclosure Movement", and the "Global CE-5 Initiative". Kosta is an international net-worker and creative artist working on behalf of right relations between all lifeforms. He was born in Ft. Wayne, IN in 1953.
In 1977 he earned a B.A. in Computer Science from Indiana University. He has been a successful software consultant in the Silicon Valley for almost 4 decades.
But most importantly Kosta has been a dedicated spiritual activist since his teenage years. As a young man Kosta became fascinated with the mysteries of the Universe – teaching himself astrology, meditation, astronomy and reading widely on extraterrestrial UFOs, comparative religion, science fiction, spirituality, Atlantis, and many other metaphysical topics.
His current passion and mission is the web site ETLetsTalk.com and the ETLetsTalk community which has 11,000 members in more than 100 countries. AT ETLetsTalk.com he teaches members how to successfully communicate with loving ET spiritual intelligence. Members can also discover other members on the global community map who can join them. Kosta is creating and nurturing a global citizens movement which contacts many benevolent Star civilizations currently visiting the Earth. This movement seeks to empower individuals and groups to interact with these ET Beings and to co-create with them a positive planetary transformation – a New Earth of peace, free energy, abundance, and justice.
Kosta believes that we are living in a unique, challenging, and wonderful point in history as we transition to a new mode of enlightened and spiritual living where planetary peace reigns between Humanity and all life forms on and off Earth.
HOLLIS POLK presents: "Intuition Development for Contact"
Hollis Polk is a clairvoyant and personal coach, who has been helping people create lives they love for 20 years. To do this, she blends neurolinguistic and hypnotherapy techniques, decision science, clairvoyance, and the common sense learned in over 30 years of business experience.
Hollis is a Master Practitioner of neurolinguistics, a certified hypnotherapist, and has a bachelor's degree in engineering from Princeton and a Harvard MBA. She is also a successful real estate broker and investor, and has owned and run successful businesses, including a restaurant and wholesale bakery, and a wood stove wholesaler. She teaches classes in intuition development and development of body/mind, heart and soul, and offers one-on-one personal and professional coaching.
Hollis has been communicating with our star brothers and sisters for over 10 years, both telepathically and physically on at least one occasion.
DECEMBER 1, 2018 - GEALDINE OROZCO (new presentation) "Annual MUFON UFO X-Mas Potluck Party & GREEN ALIEN Gfit Exchange"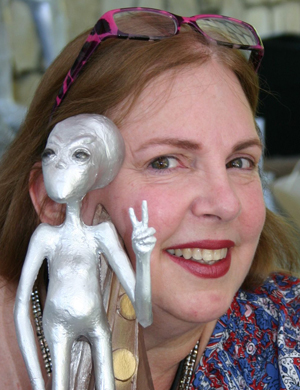 Lorien Fenton
Radio and TV Personailty
4 HOURS OF LIVE BROADCASTING! Listen to Lorien on Mondays on Revolution Radio – THE FENTON PERSPECTIVE at 5pm PT; and on KCOR on her new show The Fenton Files – at 8pm PT.